The Vote Is in and Twitter Gets its Tax Breaks. Now, What about Everyone Else?
April 05, 2011 at 18:12 PM EDT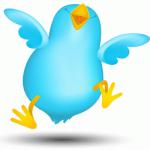 We just got word that the San Francisco Board of Supervisors has voted to approve the Mid-Market incentive plan that would give Twitter-- and other companies-- a six year payroll tax deferral for net new jobs if they move their headquarters into the city's most blighted area. The plan will require a second and final vote next Tuesday to be implemented. The area in question includes three million square feet of commercial space, most of which has been empty since the 1950s. No official word yet from Twitter on whether this satisfies its issues with the city's tax laws. It doesn't come close to solving the broader issues with San Francisco's payroll tax, but it is certainly a big step in the right direction to keep tech jobs in San Francisco. Said Supervisor Scott Wiener as he voted yes: "We in City Hall do a lot of talking about keeping jobs in San Francisco. Now we have an opportunity to actually take action." Expect the pressure to continue on supervisors to solve the problem broadly, which would eliminate the need for these company-by-company negotiations with the city in the future.