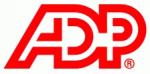 ROSELAND, NJ -- (Marketwired) -- 08/07/13 -- The State of Florida added 12,250 private-sector jobs during the month of July, according to the ADP Regional Employment Report which is produced by ADP®, a leading provider of global human capital management solutions, in collaboration with Moody's Analytics, Inc. Broadly distributed to the public each month, free of charge, the ADP Regional Employment Report measures the change in regional and state nonfarm private employment each month on a seasonally adjusted basis.
July 2013 Report Highlights
Changes in Florida State Nonfarm Private Employment:
By Sector *

Goods-producing 1,190
Service-providing 11,070



By Select Industries

Natural Resources/Mining and Construction 1,050
Manufacturing 140
Professional and Business Services 2,570
Trade, Transportation and Utilities 4,350
* Sum of components may not equal total, due to rounding.
The August 2013 ADP Regional Employment Report will be released at 9:00 a.m. ET on Wednesday, September 11, 2013. A full publishing calendar can be found at www.ADPemploymentreport.com.
Additional data on other states, including jobs data by sector and select industries is available at www.ADPemploymentreport.com.
About ADP
With more than $11 billion in revenues and more than 60 years of experience, ADP® (NASDAQ: ADP) serves approximately 620,000 clients in more than 125 countries. As one of the world's largest providers of business outsourcing and human capital management solutions, ADP offers a wide range of human resource, payroll, talent management, tax and benefits administration solutions from a single source, and helps clients comply with regulatory and legislative changes, such as the Affordable Care Act (ACA). ADP's easy-to-use solutions for employers provide superior value to companies of all types and sizes. ADP is also a leading provider of integrated computing solutions to auto, truck, motorcycle, marine, recreational vehicle, and heavy equipment dealers throughout the world. For more information about ADP or to contact a local ADP sales office, reach us at 1.800.225.5237 or visit the company's Web site at www.adp.com.
The ADP logo, ADP, ADP National Employment Report, ADP Small Business Report, and the ADP Research Institute are registered trademarks of ADP, Inc.
Copyright © 2013, ADP, Inc.
Add to Digg Bookmark with del.icio.us Add to Newsvine