The IPO market over the past few years has reflected the surging popularity of social media. Since 2011, the four biggest social media IPOs have combined to raise nearly $19 billion in their initial public offerings.
Facebook Inc.'s (Nasdaq: FB) 2012 IPO raised $16 billion, making it the third largest IPO in U.S. history. The public debut of Twitter Inc. (NYSE: TWTR) in November 2013 raised $1.8 billion, making it the second-largest Internet IPO ever. Groupon Inc. (Nasdaq: GRPN) raised $700 million in its 2011 public offering.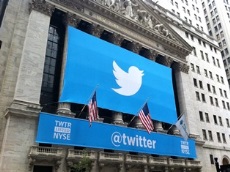 And shares of professional networking social media firm LinkedIn Corp. (NYSE: LNKD) more than doubled in price on its first day of trading in May 2011. The offer price for LNKD was $45, and the stock would reach an all-time high of $257.56 per share in 2013. That IPO raised more than $351 million.
According to the research firm Renaissance Capital, 2014 has seen more public offerings to date than any year since the "Dot-Com" years (1999-2001). But so far this year, GrubHub Inc. (NYSE: GRUB) has been the only social media IPO, and it raised just $192 million.
That has investors wondering if there will be any huge social media IPOs in 2014, like that of Facebook, Twitter, or LinkedIn.
Indeed, there are a handful of social media companies that we think could hit the market this year. Here are four to watch that could have the biggest IPOs in 2014...
Four Upcoming Social Media IPOs in 2014
Social Media IPO No. 1: Weibo
Unlike other companies on this list, investors don't have to wonder if Weibo will hit the market this year - the company filed for an initial public offering on March 14.
Weibo is a Chinese microblogging site similar to Twitter. The company was founded in 2009 and is owned by the Chinese online-media company Sina Corp. (Nasdaq: SINA).
Weibo had more than 61.4 million active users in December 2013, an increase from 60 million at the end of September. The social media company reported its first operating profit of $3 million in 2013's Q4. At the same time, it reported a 163% increase in advertising revenue, to $56 million.
At the time of its filing, Weibo announced plans to raise $360 million by offering 20 million shares at a range of $17 to $19 per share.
If Weibo meets its fundraising goals, it will have a market value of approximately $3.7 billion, making it one of the biggest social media IPOs of 2014. However, right now the fundraising is falling well below the company's initial projections.
The Weibo IPO is scheduled for the week of April 14.
While the Weibo IPO appears definite, here are some other social media IPOs that could be making their public debuts in the near future...
Social Media IPO No. 2: Spotify Ltd.
Rumors of a Spotify Ltd. IPO first surfaced in February when the company began searching for an employee familiar with the financial filings common to initial public offerings.
Those rumors were stoked in early March when the Spotify acquired Echo Nest, a "music intelligence company" that recommends songs based on users' listening preferences and tendencies. At the time, Echo Nest was used by several of Spotify's biggest competitors, specifically Rdio.
Spotify raised approximately $250 million in November 2013, so if the company pursues an IPO, it should have no problem raising the necessary funds. The company has also received funding from several European venture capital firms as well as Goldman Sachs (NYSE: GS).
Spotify boasts more than 24 million active users and 6 million paid subscribers, up from 10 million users and 2.5 million paid subscribers in 2010. In its 2012 corporate filings, Spotify had a revenue total of $571 million and a net operating loss of $78 million.
As Spotify moves closer to a potential IPO, how it fares against its competition will be a major factor.
Social Media IPO No. 3: Pinterest Inc.
Pinterest Inc. is currently used by 20% of online adults in the United States, making it one of the largest social media platforms in the country. The site operates like a virtual scrapbook and allows users to "pin" anything from craft projects to vacation destinations to gourmet recipes.
In its last round of funding, Pinterest raised $564 million at a valuation of $3.8 billion. The site doesn't currently bring in any revenue, but analysts have estimated that the company could reach $500 million in advertising revenue by 2016.
Chief Executive Officer (CEO) and Co-Founder Ben Silbermann has not publicly discussed an initial public offering yet. In a January 2014 interview with The Wall Street Journal, Silbermann stated that the company's main goals at the moment are introducing advertising and creating revenue.
A Pinterest IPO may not be on the immediate horizon, but if the company proves it can create a strong revenue stream, that could easily change.
Social Media IPO No. 4: Foursquare Labs Inc.
Foursquare Labs Inc. is a location-based website that allows users to "check-in" at various venues using their mobile devices.
In March, Foursquare CEO Dennis Crowley appeared on CNBC and stated that revenue had grown 600% in 2013, and first-quarter revenue in 2014 was expected to be 500% higher than the previous year.
At the end of 2013, the company announced that it had more than 45 million users - up from 33 million in April 2013.
Which social media company do you think is next to go public? Let us know on Twitter @moneymorning using #IPOs.
Everyone knows that billionaire George Soros is a genius investor. But this Money Morningprofit play beat Soros to the punch - and delivered returns that were more than 60% greater than what Mr. Soros himself enjoyed.
Related Articles:
The post Social Media IPOs 2014: Watch for These Companies to Hit the Market appeared first on Money Morning - Only the News You Can Profit From.