The IPO calendar is slower this week than it has been for some time, but there are still four companies hitting the market for investors to choose from.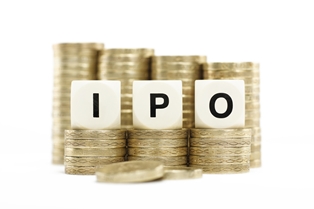 Last week's 16 IPOs was the highest total for any week since 2006. According to investment research firm Renaissance Capital, there have been 91 IPOs priced in 2014, up 107% from this time last year. In fact, 2014 is on pace for more IPOs than any year since the "dot-com" Era of 1999 through 2001.
And among this year's IPOs, the healthcare industry has been the busiest industry, with 37 healthcare companies going public. That trend continued this week as three of the four companies going public operate in the healthcare industry.
Here's what investors need to know about each of this week's four initial public offerings...
IPO Calendar: Companies Hitting the Market This Week
Quotient Ltd. (Nasdaq: QTNT) is a commercial-stage diagnostics company that develops innovative tests for blood grouping and serological diseases screening. The company is planning to hit the Nasdaq on Tuesday, April 22. Through its IPO, QTNT is expecting to raise $50 million by offering 5 million shares at a range of $9 to $11, which would give the company a valuation of $149 million. In the last 12 months, QTNT has reported revenue of $19 million. The company is based in the United Kingdom.
SCYNEXIS (Nasdaq: SCYX) is a pharmaceutical company that develops treatments for life-threatening fungal infections. SCYX had initially planned its IPO for the week of April 7, but had pushed the date back until this week. The company plans to raise $55 million in its IPO by selling 7.3 million shares at a range of $7 to $8 per share. At the midpoint of that range, SCYX would have a valuation of $143 million. SCYX reported $17 million in sales in the past year. The company was founded in 1999.
While QTNT and SCYX are the two biggest IPOs this week, there are two other companies making their debuts...
Viggle Inc. (Nasdaq: VGGL) is an incentive-based mobile application that aims to improve the television viewing experience by rewarding consumers for watching their favorite programs. VGGL has also delayed its IPO and had initially planned an IPO for April 1 before withdrawing the deal. The stock currently trades "Over-The-Counter" (OTC) but plans to begin trading on the Nasdaq this week. The company is raising $50 million by offering 2.1 million shares at $23.50 per share. The company reported $17 million in revenue last year and is expected to reach a market valuation of $270 million following its IPO.
Aldeyra Therapeutics (Nasdaq: ALDX) will make its public debut on the Nasdaq on Friday, April 25. Aldeyra is a pharmaceutical company that develops treatments for rare diseases of the skin and eyes. Its lead drug candidate is NS2, which is being tested for the treatment of several skin and eye diseases. ALDX plans to raise $25 million by offering 2.3 million shares at a range of $10 to $12 per share. That total would give ALDX a market value of $75 million. Despite the fact that Aldeyra was founded in 2004, it reported no revenue in the last year.
Will you be investing in any of this week's four IPOs? Let us know on Twitter @moneymorning using #IPOs.
The price you're paying at the pump is rising very quickly. Here's how you can counterattack and start profiting now...
Tags:
Best IPOs 2014
,
hot ipos
,
Initial Public Offering
,
investing in ipos
,
IPO calendar
,
IPO Calendar 2014
,
IPO Dates
,
ipo dow jones
,
IPO investing
,
IPO List
,
ipo market
,
IPO market 2014
,
IPO news
,
IPO Stock Options
,
IPOs
,
ipos 2014
,
ipos this week
,
IPOs to watch
,
IPOs to watch 2014
,
List of IPOs
,
nasdaq IPO
,
nasdaq ipo filings
,
new ipo nasdaq
,
new tech ipos
,
pre ipo stock options
,
social media IPOs
,
This week's IPOs
,
upcoming ipos
,
what is an ipo stock
The post Healthcare Stocks Dominate This Week's IPO Calendar appeared first on Money Morning - Only the News You Can Profit From.