The Alibaba IPO is projected to be one of the biggest public offerings of all time, and investors will get a closer look at the IPO when the company officially files its prospectus. That's expected to happen within the next week.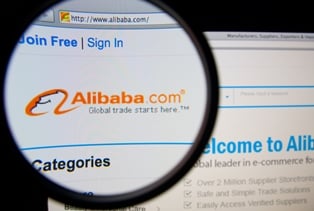 Alibaba's IPO will easily be the biggest IPO of 2014, as the deal is expected to raise more than $15 billion. According to Renaissance Capital, all 91 companies that have gone public thus far in 2014 have raised a combined $18.4 billion.
Because the Alibaba deal will be so huge, there are numerous factors to consider when weighing Alibaba as an investment. Here are the 10 facts every investor needs to know about the Alibaba IPO...
10 Things to Know About the Alibaba IPO
Alibaba Dominates China's E-Commerce Market:

Alibabais the largest e-commerce company in China, which is the world's second largest e-commerce market. According to the research firm

McKinsey & Co.

, e-commerce in China is expected to be a $420 billion industry by 2020, up from $210 billion in 2012. Alibaba owns a network of sites. One site is similar to

Amazon.com Inc. (Nasdaq:

AMZN

)

, another is comparable to

eBay Inc. (Nasdaq:

EBAY

)

, and one is like PayPal. If you're making an online purchase in China, the odds are high that you're using an Alibaba-owned website. In 2013, the transaction volume from Alibaba's network of sites was one-third larger than Amazon and eBay combined.

Alibaba's Profits Are Soaring:

When

Yahoo! Inc. (Nasdaq:

YHOO

)

reported earnings last week, it also reported Alibaba's most recent financials because it owns a 24% stake of the company. The report detailed that Alibaba's revenue had jumped 66% to $3.06 billion in Q4 of 2013 (the most recent quarter available), up from a 51% increase in Q3. Additionally, Alibaba's profits more than doubled in the fourth quarter, reaching $1.35 billion.

This Could Be the Largest Tech IPO Ever:

The record for largest U.S. tech IPO was set in 2012 when Facebookraised $16 billion. In February, analysts polled by

Reuters

estimated Alibaba could raise $14 billion in its IPO. Since then, the company has spent billions of dollars acquiring various companies. Acquisitions and strong revenue growth have some analysts estimating that the IPO will top FB's $16 billion.
That's not all there is to know about the Alibaba IPO; check out these seven remaining must-know facts...
Valuation Should Top $150 Billion:

Back in November, analysts were projecting a valuation of $100 billion for Alibaba, but in 2014, that projection has topped $150 billion for many. By comparison, Facebook reached a valuation of $104 billion at the time of its IPO.

Alibaba's Record Day Boasts Staggering Numbers:

Every year on Nov. 11, Alibaba hosts a massive "Singles' Day" sale. Singles' Day is a holiday in China where single men and women celebrate their single lives by showering themselves and others with gifts. In 2013, more than $5.7 billion exchanged hands over Alibaba's network, easily setting a record for the company. That dwarfs the United States' "Cyber Monday," which saw a combined $2.3 billion spent across all e-commerce platforms.

Alibaba Chose U.S. Over China:

The e-commerce firm had been going back and forth between holding its initial public offering in China and the United States, but in the end it chose the United States. At the time, Alibaba officials said they "decided to commence the process of an initial public offering in the United States. This will make us a more global company and enhance the company's transparency, as well as allow the company to continue to pursue our long-term vision and ideals." In the end, the listing policies required by Chinese exchanges did not appeal to Alibaba.

Alibaba Has Been on an Acquisition Spree:

In the last several months, Alibaba has purchased a 20% stake in the Chinese cable TV company Wasu Media Holding Co. for $1.1 billion, a 60% stake in ChinaVision Media Group Ltd. for $800 million, and a 25% stake in the department store retailer Intime Retail Group for $700 million. Prior to that $2.6 billion spending spree, Alibaba had spent more than $2 billion by purchasing stakes in 10 different companies, including a web browser, social media company, and logistics firm. These acquisitions have continued to push Alibaba's value higher.

Yahoo Is Set to Cash In on IPO:

As mentioned, Yahoo owns a 24% stake in Alibaba and will sell up to 50% of its shares once the company goes public, per a prior agreement. With analysts projecting a valuation of more than $140 billion for Alibaba, YHOO is set to potentially make more than $17 billion by selling half of its stake. Back in 2005, Yahoo bought a 40% stake in Alibaba for $1 billion. In 2012, Yahoo sold a large chunk of its shares and made $7.1 billion in the process. The 2014 sale should more than double that figure. Clearly, YHOO has made its money back many time over from its initial 2005 investment.

Other Stocks Have Seen an "Alibaba Effect":

Seemingly every time news breaks, stocks associated with Alibaba see a short-term gain, even if their own performance has been lackluster. Last week, shares of Yahoo jumped 9% when it reported Alibaba's most recent financials. That information was released just after Yahoo announced only beating earnings by a penny and reporting quarterly revenue decrease of 1% year over year. The Weibo IPO also benefitted from Alibaba. Alibaba owns a 30% stake in Weibo, which is China's largest microblogging service. At the time of the Weibo IPO, the tech sector was in a major sell-off, microblogging figures in China were steadily decreasing, and the IPO itself raised $80 million less than projected. The Alibaba ties still helped Weibo jump 44% early and finish its first day up 19%. Read more about how Alibaba has been boosting stocks before its hit the market.
Investors Can Profit from Alibaba Now:

Money Morning

's Defense & Tech Specialist Michael Robinson has been following the Alibaba IPO and has a way for investors to start profiting before the company goes public. The

KraneShares Trust (Nasdaq:

KWEB

)

owns the top Internet stocks in China and is likely to add Alibaba to its portfolio once the company goes public. By adding the exchange-traded fund before Alibaba's IPO, investors can profit now from the burgeoning Internet industry and make a safe play on the upcoming Alibaba deal.
Will you be investing in the Alibaba IPO? Join the conversation on Twitter @moneymorning using #Alibaba.
The price you're paying at the pump is rising very quickly. Here's how you can counterattack and start profiting now...
Tags:
Alibaba IPO
,
alibaba ipo 2014
,
Alibaba IPO date
,
Alibaba IPO market
,
Alibaba IPO price
,
alibaba stock
,
buying Alibaba stock
,
how to invest in alibaba
,
IPO calendar
,
IPO Calendar 2014
,
ipo market
,
IPO market 2014
,
upcoming ipos
The post The 10 Most Important Facts to Know About the Alibaba IPO appeared first on Money Morning - Only the News You Can Profit From.