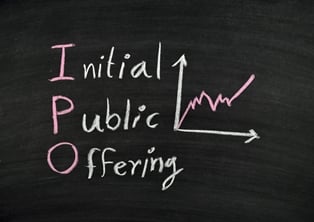 IPO Calendar for the week of May 26, 2014: The IPO calendar this week is slim, with one company going public. Here's a closer look at this debut.
IPO Calendar for the Last Week of May, 2014
First Foundation Inc. (Nasdaq: FFWM) is expected to start trading Wednesday, May 28. It had initially planned its IPO for last week, but has postponed it until this week. FFWM is a California-based financial services company that provides a platform of personalized financial services to high net-worth individuals, families, and family businesses. The company plans to raise $50 million by offering 2.2 million shares at a range of $21 to $24. FFWM is expected to have a market cap of approximately $239 million following the deal. In the last year, First Foundation reported revenue of $58 million.
The post IPO Calendar 2014 appeared first on Money Morning - Only the News You Can Profit From.