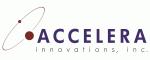 CHICAGO, IL -- (Marketwired) -- 01/21/15 -- Accelera Innovations, Inc. ("Accelera") (OTCQB: ACNV) on January 5, 2015 signed an agreement to acquire Traditions Home Care Inc. ("Traditions Home Care") for a price of $6,000,000. Traditions Home Care is engaged in the business of providing home health care services, offering Skilled Nursing, Certified Home Health Aides, Physical and Occupational therapists.
Traditions Home Care achieved revenues of approximately $6,300,000 in 2013 and is expected to generate future annual revenue increases as they are introduced into the Accelera family. We believe the agreement reflects a favorable valuation and creates a geographical footprint in the state of Oklahoma.
"The acquisition of Traditions Home Care will extend our services outside of Illinois. We plan to provide access to community services and grow the medical-related resources in Oklahoma," said Geoff Thompson, Accelera's Chairman.
Accelera plans to integrate the acquired assets into its existing platform and offer patients a way to self-monitor and track common ailments and conditions, and in turn share that data with their primary care physician to facilitate ongoing communications around condition management, both online, and in-person. Both patients and physicians will access the communication and self-tracking features via a shared permission-based and opt-in environment.
"We look forward to welcoming, Traditions Home Care employees into the Accelera Group and to be able to benefit from their expertise and dedication," said John Wallin, Accelera's Chief Executive Officer. "Together, we will be well positioned competitively, strategically and financially to meet the evolving needs of the people we serve."
About Accelera
ACCELERA INNOVATIONS, INC. is a collaboration of companies designed to improve the outcomes of post-acute and long-term care patients. Our mission is to improve patient outcomes and lower costs, through educating providers, leveraging our technology and changing the model of payment to a value-based system.
Accelera has a management team with experience in mergers and acquisitions; operational efficiencies; building distribution channels and general management. Several of the members have experience in health care, sales and provider operations. The Accelera Board of Directors includes several board Members who have operational experience with health care services companies. Day to day management of the acquired companies is handled by retained management of the acquired companies.
The business model of the twentieth century is no longer viable in the environment of the changing continuum of care. Accelera understands that dealing with an aging population as well as a wide range of chronic and debilitating diseases requires constant innovation in treatment and that these innovations will come from the health care companies we plan to acquire. These innovations will be innovative -- yes -- but also reimbursable. Accelera offers cloud-based software-as-a-service solutions to the healthcare industry that includes technology and services to providers and payers, http://www.accelerainnovations.com/.
About Traditions Home Care, Inc.
Traditions Home Care has roots dating back to the 1800's as a Choctaw woman, Sikey Thomas, known as the Indian doctor and midwife founded the family business. The family business grew and in the early 1970's served Latimer County and the Choctaw Nation of Oklahoma. With the establishment of Traditions Home Care in 2002 by Terry (Sonny) Nix Jr., its CEO, new generations carry on the proud family tradition of service to others.
Sonny, a BA graduate from Southeast Oklahoma State University, worked in the home health vertical since 1994. Sonny grew the agency to become one of the largest free standing home health agencies in the state of Oklahoma.
For further information contact, 866-920-0758 and/or Rich Kaiser, Investor Relations, 800-631-8127 and yes@yesinternational.com
Forward Looking Statements--Safe Harbor
This press release contains forward-looking statements that involve risks and uncertainties concerning plans and expectations of Accelera's proposed acquisition of Traditions Home Care and the expected growth in its revenues. Actual events or results may differ materially from those described in this press release due to a number of risks and uncertainties. The potential risks and uncertainties include, among others that the anticipated acquisition may not close in the manner or time expected. Traditions Home Care may not achieve its expected growth levels and other general business risks associated with proposed acquisition and business model.