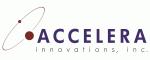 CHICAGO, IL -- (Marketwired) -- 06/08/15 -- Accelera Innovations, Inc. (OTCQB: ACNV) provides its shareholders and other interested parties a corporate update on its business activities.
The update below:
June 8, 2015
To our shareholders:
As the management team at Accelera Innovations, Inc. continues to build the long-term value proposition for our shareholders there are several updates to our business since our February 5th, 2015 letter.
We completed the filing of our Securities and Exchange Commission (SEC) Form 10-K for the year ended December 31, 2014 and our Form 10-Q to report our operating results for our first quarter ended March 31, 2015. These required SEC filings are necessary for a public company to stay compliant and maintain the quotation of its stock trading on the OTC Markets. Our stock is quoted for trading on the OTCQB under the symbol ACNV.
As discussed in our SEC reports, we have several acquisitions under contract which we plan to close throughout the remainder of 2015, as we complete a financing transaction to fund these acquisitions. We believe these acquisitions will enhance our net revenue and increase shareholder value.
In an ongoing plan to develop resources to complete our pending acquisitions and for growth and acquisition opportunities the Company's management team has been looking at a bond issuance. The benefit of the corporate bond is that it will create a debt finance mechanism that will not require the Company to take a discount to market on corporate treasury stock which will help to maintain the integrity of the company's share prices going forward.
Additionally, the Company has approached a number of market makers and investment bankers who have shown interest in becoming both investors and market participants. ACNV believes more institutional and retail investors can bring a more fluid trading market, achieving the best long-term market trading position for the Company and its loyal shareholders.
We have also targeted the 3rd quarter of 2015 for an up-list to a national stock exchange and plan to file a new Registration Statement on Form S-1 to include the shares of our common stock held by our current shareholders and register additional shares to be offered by us to secure additional working capital to fund our planned expansion. This will be the final phase of our evolution into the public markets. It will also create an opportunity for greater broker/dealer access for trading with retail buyers and sellers.
As we continue to move forward, please review our SEC filings and press releases and call Rich Kaiser, Investor relations, YES INTERNATIONAL at 800-631-8127 and/or yes@yesinternational.com. YES INTERNATIONAL is available to answer your questions about our Company, www.accelerainnovations.com.
Again, we sincerely appreciate the support and long-term dedication of our shareholders through this unique journey from thought to reality. I would also like to truly thank the Accelera Innovations Inc. management team for its perseverance and dedication to the company's success!
Sincerely,
Geoff Thompson
Chairman of the board
Safe Harbor:
This press release includes forward-looking statements as defined in Section 27A of the Securities Act of 1933 and Section 21E of the Securities Exchange Act of 1934 relating to matters such as prospects, anticipated operating and financial performance. Actual prospects and performance may differ from anticipated results due to economic conditions and other risks, uncertainties and circumstances. These and other risks are described in the Company's reports filed with the US SEC. These forward-looking statements are made only as of the date of this communication and the Company undertakes no obligation to update or revise these statements.
Contact:
Rich Kaiser
Investor Relations
757-306-6090