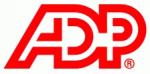 ROSELAND, NJ -- (Marketwired) -- 06/10/15 -- The State of Florida added 19,000 private sector jobs during the month of May, according to the ADP Regional Employment Report which is produced by ADP®, a leading global provider of Human Capital Management (HCM) solutions, in collaboration with Moody's Analytics, Inc. Broadly distributed to the public each month, free of charge, the ADP Regional Employment Report measures the change in regional and state nonfarm private employment each month on a seasonally-adjusted basis.
May 2015 Report Highlights
Changes in Florida State Nonfarm Private Employment: 19,000*
By Sector *

Goods-producing 3,300
Service-providing 15,700



By Select Industries

Natural Resources/Mining and Construction 2,700
Manufacturing 600
Professional and Business Services 4,300
Trade, Transportation and Utilities 3,900
* Sum of components may not equal total, due to rounding.
The June 2015 ADP Regional Employment Report will be released at 9:00 a.m. ET on Wednesday, July 8, 2015. A full publishing calendar can be found at www.ADPemploymentreport.com.
Additional data on other states, including jobs data by sector and select industries is available at www.ADPemploymentreport.com.
About ADP
Employers around the world rely on ADP® (NASDAQ: ADP) for cloud-based solutions and services to help manage their most important asset -- their people. From human resources and payroll to talent management to benefits administration, ADP brings unmatched depth and expertise in helping clients build a better workforce. A pioneer in Human Capital Management (HCM) and business process outsourcing, ADP serves more than 625,000 clients in more than 100 countries. ADP.com.
The ADP logo, ADP, ADP Regional Employment Report and the ADP Research Institute are registered trademarks of ADP, LLC. All other trademarks are the property of their respective owners. Copyright © 2015, ADP, LLC.
ADP-Media
Media Contact:
Samantha Mehrotra
Weber Shandwick for ADP
(952) 346-6003
Email Contact