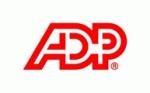 ROSELAND, NJ -- (Marketwired) -- 07/29/15 -- To demonstrate compliance with the Affordable Care Act's (ACA) Employer Shared Responsibility mandate, Applicable Large Employers are required to file two new annual information returns. Specifically, Forms 1094-C and 1095-C need to be filed with the U.S. Internal Revenue Service (IRS) in compliance with Section 6056 of the Internal Revenue Code.
Since 2015 will be the first year full-time employees will receive the 1095-C Form, employers will need to help educate their employees on what the Form 1095-C means and how it relates to their 2015 income tax returns. The time is now to begin developing the right tools in conjunction with an effective benefits and year-end communications plan.
The August 11 installment of ADP's ACA Best Practices webinar series will provide actionable insights to help employers with the employer reporting requirements mandated by the ACA. The webcast will provide best practices and guidance on the following topics:
Reporting on Forms 1094-C and 1095-C
Who needs to report? Who needs to get a report?
When do reports have to be filed with the IRS?
Section 4980H penalty assessments and appeals
Types and sources of data required to comply
The role of communications in the execution of your overall annual reporting strategy
Actionable advice on how to build and execute an engaging year-end communications campaign
The free, hour-long webinar for executives, finance managers and CFOs, benefits and HR leaders, and business owners will begin at 11AM or 3PM Eastern Time on Tuesday, August 11 and will be led by John Haslinger, vice president of Strategic Advisory Services at ADP, and Mary Schafer, vice president of Human Capital Management Strategic Communications at ADP.
Use these links to register for the 11AM or 3PM broadcast or learn more at HR.com.
About ADP
Employers around the world rely on ADP® (NASDAQ: ADP) for cloud-based solutions and services to help manage their most important asset -- their people. From human resources and payroll to talent management to benefits administration, ADP brings unmatched depth and expertise in helping clients build a better workforce. A pioneer in Human Capital Management (HCM) and business process outsourcing, ADP serves more than 625,000 clients in more than 100 countries. ADP.com.
The ADP logo and ADP are registered trademarks of ADP, LLC. All other marks are the property of their respective owners. Copyright © 2015 ADP, LLC.
ADP-Media