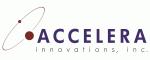 CHICAGO, IL -- (Marketwired) -- 09/01/15 -- Accelera Innovations, Inc. (OTCQB: ACNV) announces that its wholly-own subsidiary Advance Life continues to grow its home health care business presence.
Under the direct leadership of Mr. Jimmy Lacaba, Advance Life, Inc.'s. business growth continues throughout the Chicagoland area. Revenues, when comparing the first six-months in 2014 vs. 2015 (January-June), have almost doubled. The ACNV management team believes that revenues should continue upwardly due to the aggressive marketing of its home health care services.
Management sees a growing demand of medical professionals seeking information and then using Advance Life's effective and efficient home health care services. Chicago and its suburbs provides a large demographic of individuals that need home health care. As such, Advance Life has positioned itself to provide these services and grow its business, fulfilling the needs of this market segment.
Mr. Geoff Thomson, Chairman of Accelera Innovations, Inc., states, "Advance Life is a great example of how our business strategy in acquiring post-acute care companies works. The acquisition of companies with reasonable revenue multiples and then continue to expand the revenues with health margins will make ACNV one of the leaders in the post-acute national marketplace."
Management will continue to provide comprehensive updates on its ever growing health care businesses as they become available.
For further information about ACNV and this release, contact, Rich Kaiser, Investor Relations, 757-306-6090 and/or rich@yesinternational.com, www.accelerainnovations.com.
FORWARD-LOOKING STATEMENT
ACNV cautions that statements made in press release constitute forward-looking statements, and not guarantees of future performance and actual results or developments may differ materially from projections in the forward-looking statements. Forward-looking statements are based on estimates and opinions of management at the time the statements are made.
Contact:
Rich Kaiser
YES INTERNATIONAL
Investor Relations
757-306-6090