With the DEA just releasing its National Drug Threat Assessment Report revealing more Americans are dying of drug overdose than from traffic accidents or firearms, drug education is even more crucial today than ever before. Adam Kelly is a drug education activist who grew up in South Central Los Angeles. Runner-up in the 2012 UK version of the Big Brother reality TV show, he uses his fame and hi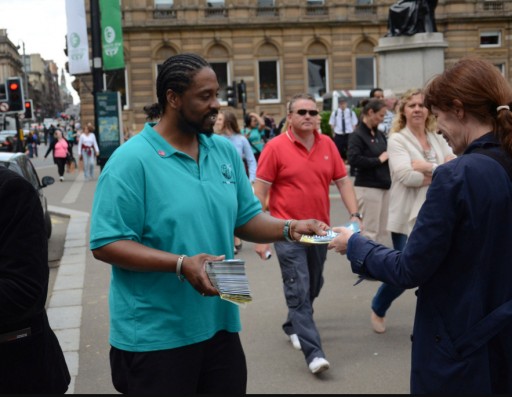 BIRMINGHAM, ENGLAND - November 24, 2015 - (
Newswire.com
)
​​Adam Kelly is a living example of how it's possible to transform even the darkest of lives. And he uses that inspiring story to help youngsters follow a different path than he originally took.
He is voicing an urgent message in the midst of an international drug crisis. In the United States, the U.S. Drug Enforcement Agency just released its annual report, revealing "Drug overdose deaths have become the leading cause of injury death in the United States, surpassing the number of deaths by motor vehicles and firearms....Overdose deaths, particularly from prescription drugs and heroin, have reached epidemic levels."
Kelly, 30, is famous throughout England as runner-up in the UK's Big Brother 13 reality television series three years ago. But long before that, the UK native, who grew up in South Central Los Angeles, was very nearly a casualty of gang life—a member of the notorious Crips gang.
Now an ambassador for the Foundation for a Drug-Free UK, Kelly spends much of his time giving drug education lectures to kids and teens—and he doesn't need to look far to supply a living, breathing example of the bleakness and horror that drugs can lead to.
"I got into drugs when I was nine," Kelly recalls, adding that his drugs, alcohol and gang life led to his doing jail time and "hitting rock bottom" at 18.
Raised on the streets of South Central L.A., Adam Kelly hit bottom by the time he was 18. He'd been in and out of jail more than once and he didn't want to end up living the rest of his life behind bars.
"I just didn't want to live my life like that anymore," he recalls.
Using his personal tale of getting clean to make a connection, Kelly believes it helps drive home his anti-drug message because "they can relate to it a bit more….Sometimes all it takes is just one person to say, 'Hey, you can change your life around.'"
It was shortly after completing Big Brother in 2013 that Kelly discovered The Truth About Drugs initiative when he found one of the booklets on the counter of a convenience store. He now uses that educational program's booklets and videos as the centerpiece of his presentations, seeing with his own eyes just how significantly the program makes a difference.
"Helping youth is my passion," says Kelly.
A key to the program's effectiveness, Kelly finds, is just how easy it is for young people to use it—they can even conduct lectures themselves. "We did a two-day workshop at a church so they could deliver it to their peers," he says. "They picked it up quite fast. The Educators Kit makes it really simple for anybody to use."
That simplicity ultimately leads to understanding. He has had youngsters approach him and share their stories, like, "My friends offered me drugs before and now I have the information and the courage to say no."
It also helps youth tackle drug abuse in the people they care about. "A kid came up and asked me for an alcohol booklet so he could give it to his dad," Kelly recalls. "He gathered enough from that one talk that he knew he could help his father."
Kelly's lectures open eyes and minds in ways that not only impact those currently suffering from abuse, but also help young people gain a clear appreciation of the consequences and decide never to pick up drugs or alcohol in the first place.
"Sometimes they don't like opening up and sharing in front of their peers," says Kelly, "but in the feedback forms that I get, the program always reinforces their belief in how drugs can affect them."
The effectiveness of the program has led Kelly to state, "I think more police officers, schools and community centers need to use the Truth About Drugs. I think that would make a big enough noise to say that we are here to stay and that things can change."
Indeed, Adam Kelly has already made the beginning of that change a reality.
The Scientology religion was founded by author and philosopher L. Ron Hubbard. The first Church of Scientology was formed in Los Angeles in 1954 and the religion has expanded to more than 11,000 Churches, Missions and affiliated groups, with millions of members in 167 countries.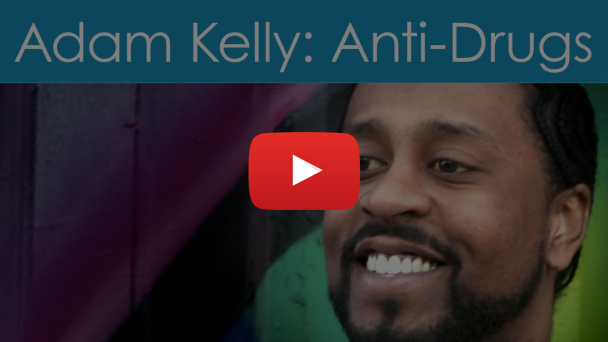 Contact Info:

Church of Scientology International
6331 Hollywood Blvd. Suite 1200
Los Angeles
CA 90028
United States
Press Contact:
Luis Gonzalez
(323) 960-3500
Press Release Service by
Newswire.com
Original Source:
Reality TV Star-Turned-Anti-Drug Spokesman Adam Kelly Fights to Help Prevent Teen Drug Abuse