A US skincare company has launched a brand new range of body lotions, targeted at the States' significant Hispanic community.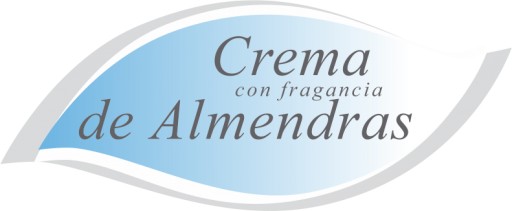 Pembroke Park, FL - February 10, 2016 - (
Newswire.com
)
​Shultz Skin Expertise have sourced their latest Crema de Almendras releases from Venezuela, where similar lotions have been hydrating and replenishing the skin of Hispanic women for over half a century.
Crema de Almendras, or to give it its literal name: almond cream, was born of the innate desire of Hispanic women to embrace their naturally soft and beautiful skin. The new range, which caters for all types of skin, includes formulas for: dry skin, designed to lock in moisture and rejuvenate; firming, encouraging the skin to tighten and protect against cellulite; and anti-aging, which protects against sun damage and those pesky free radicals!
There are also products designed to target extra dry skin and, for those perfectly happy with their skin, a 'normal skin' solution, too.
The differing needs of the expanding Latin American female market are all covered, as a company spokesman for Shultz Skin Expertise notes: "Latin American women come in various shapes and sizes and are of various nationalities. The skincare needs of a young Colombian female, for example, will be different than that of a 70 year-old Mexican grandmother of seven.
"Fortunately, our new product offerings are developed especially by Hispanics, for Hispanics' skin. Those behind our body lotions understand the importance of diversity, and we strive to meet the requirements of everyone in the Hispanic market – with our lotions, the notion of piel perfecta is a distinct possibility!"
Claudia Patricia Gomez, 36 years old from Colombia, offered the following testimonial: "I've never felt so comfortable! With Crema de Almendras my skin is soft and lush, and the best thing is I don't have to wait to dress after putting on the lotion – it absorbs into the skin instantly."
Those interested in purchasing a specialized formula to suit their skin can order a Crema de Almendras product from Amazon or, alternatively, visit the range's website to enquire about finding a local distributor.
More about this range
For more information about the Crema de Almendras, the body lotion brand that has been making Hispanic women say "es un milagro!" for 50 years, please visit the following website: http://www.cremadealmendras.com/.
Contact Info:

Shultz of America Corp
314 3001 W Hallandale Bch Blvd
Pembroke Park
FL 33009
United States
Press Release Service by
Newswire.com
Original Source:
Shultz Introduces an Old South American Skincare Favorite Into the US Market