Southside Victory Centre women's ministry and 147 Media Production present the Just Breathe 2016 Women's Summit & Resource Fair in Calgary on April 23 at 9:00am. Exhibitors are welcome - please contact info@147media.com for more information.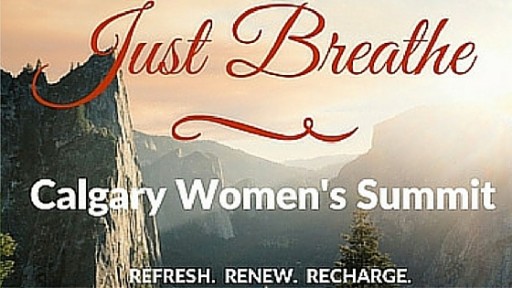 Calgary, Alberta - March 9, 2016 - (
Newswire.com
)
​Just Breathe 2016 Women's Summit & Resource Fair will feature Priscilla Shirer via simulcast along with various local businesses and nonprofits. Attendees will have the opportunity to connect, learn, and donate financially in support of a featured, local charity.
The Summit kicks off at 9:00am on April 23, 2016 at Southside Victory Center in Calgary.  Tickets cost $39 and can be purchased on line now at www.justbreathecalgary.com. Seating is limited.  Exhibitors are welcome!  For more information email:  info@147media.com.
"It is a privilege to offer women a daylong experience to refresh, renew and recharge, plus join Priscilla Shirer and other women around the globe in celebrating life!" exclaims Florence Bell, Founder & President of 147 Media Production, "This will be one of the few times Calgary's women have had an event focused on them holistically with a wealth of resources under one roof."  Priscilla Shirer's credits include being a wife, mother, international teacher, author and actress who portrayed Liz in the 'War Room' movie.  Music will be performed by Anthony Evans, Jr., season 2 contestant on The Voice show.  Southside Victory Center's women's ministry and 147 Media Production are partnering to bring this event to the greater Calgary area.
Contact Info:

147 Media Production
PO Box 76085
Calgary
AB T2Y 2Z9
Canada
Press Release Service by
Newswire.com
Original Source:
'War Room' Movie Actress Taking America's Stage by Storm and Gaining Momentum in Canada!