Christopher Dore, a one-time favorite stylist at the popular Hier and Haines Salon In McLean, VA, has returned from a road tour with fashion and photography leaders, to resume his first passion: helping local clients look and feel great about their hair and themselves.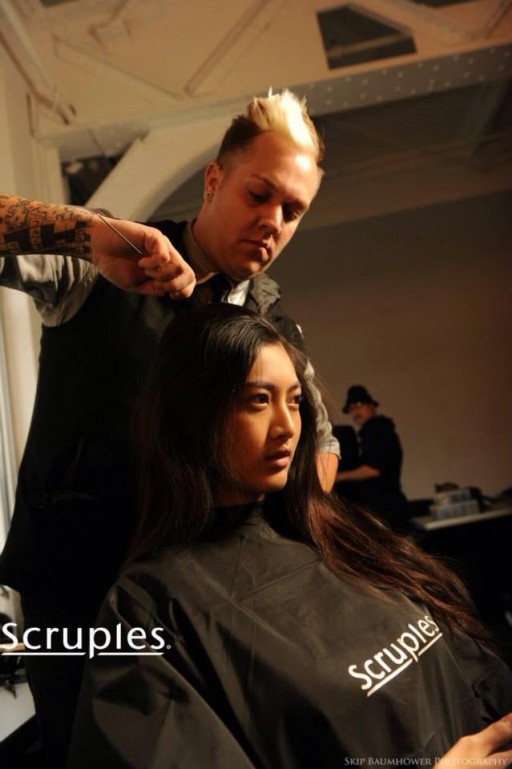 McLean, VA - April 2, 2016 - (
Newswire.com
)
Hier and Haines Salon announced today that former styling team member, Christopher Dore, has returned to the Salon and is accepting new clients.
Christopher Dore, who goes by Chris, was a favorite stylist among many of the salon's clients a few years back. However, an opportunity to travel and learn from some of the biggest names in the hair and fashion industry proved too attractive to resist, so Dore left McLean - for a while. Now he is back at his "home" salon and showing the many ways in which he has grown as a professional and perfected a variety of styles and techniques.
In his years on the road, Dore styled hair for projects and events that included magazine photography sessions, New York Fashion Week, and even the Academy Awards. Back in McLean, he is both passionate about and generous in sharing his creativity and expanded knowledge with colleagues as well as clients. 
When Dore is in the room, people have fun and kind of buzz to the upbeat energy he generates. Salon owner, Annette Haines, says, "There is a vibe he sends out that has been attracting a lot of new, and especially millennial, clients. Even our long-time clients are commenting on how much fun it is to come into the salon with Chris back on the team. We love it!"
A young woman who recently saw Dore for the first time had this to say: "After a shampoo and scalp massage that were heavenly, Chris gave me just the haircut I needed while in the middle of a difficult growing-out process. I hadn't had any luck with the 5 or 6 stylists I've tried over the last two years. I left the shop looking & feeling so much better than when I'd walked in. …" 
In addition to his styling work at Hier and Haines, Dore is also a product educator for Scruples, a hair color line that has had a big and positive impact on the hair and fashion industry. Clients of Hier and Haines Salon can choose from Scruples or Goldwell color systems - both top of the line when it comes to quality and results.
Dore will soon be featured in the May/June 2016 issue of Arlington Magazine, www.arlingtonmagazine.com, under Ask the Beauty Experts.
Contact Info:

Hier and Haines Salon
6236 Old Dominion Drive
Mc Lean
VA 22101
United States
Press Release Service by
Newswire.com
Original Source:
Stylist Returns to Hier and Haines Salon Following Road Gigs Across Fashion Industry