Located in South Tampa, A permanent cosmetics and makeup application salon, providing its clientele with celebrity-caliber beauty looks, announced the launch of its new website, zoemilanstudios.com.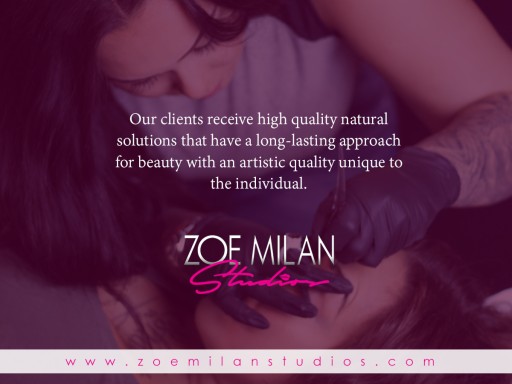 TAMPA - April 6, 2016 - (
Newswire.com
)
​Zoe Milan Studios, a Tampa area salon offering high-end glamour services— from microblading to eyebrow threading and henna applications— announced the launch of its new website, zoemilanstudios.com. The website offers information about salon owner, Zoe Gillespie, pricing and details about the salon's luxurious services, and industry insights on new makeup and facial trends.
Located in South Tampa, Zoe Milan Studios specializes in permanent cosmetics and makeup application, providing its clientele with celebrity-caliber beauty looks. Among the many services the salon's professionally trained staff offers are permanent makeup, micro pigmentation or microblading, HD brows or henna eyebrows, and eyebrow threading.
Several of the services at Zoe Milan Studios provide long-lasting results with little maintenance to cater to customers who are both constantly on the go and invested in their cosmetic beauty. Permanent makeup, also called intradermal pigmentation, is a process that produces long-lasting and natural-looking results by inserting natural cosmetic pigmentation into the dermal layer of the skin. Microblading, the latest trend in eyebrow cosmetics, is a semi-permanent procedure that inserts pigments to the dermal skin layer in hair-like strokes, to enhance the look and shape of the brow.
Henna eyebrow application and threading are two very popular eyebrow services offered at Zoe Milan Studios. Henna eyebrow application is a tinting process that harmlessly and efficiently darkens the shade of the eyebrows. The results are both bold and long-lasting. Threading is a preferable alternative to tweezing or plucking, because hairs are removed in short lines, rather than one at a time. Threading is precise and gentle on the skin, while efficiently removing hair and shaping the brows to fit each client's unique look.
Services are offered by appointment at Zoe Milan Studios' South Tampa location, 3339 South Westshore Blvd., Tampa, FL, 33629. Prior to the appointment, clients are invited to meet with a professional staff member at the salon for a free consultation, to assess the client's individual needs and determine the look that will best suit the client's personal desires and style. A pricing menu is available at zoemilanstudios.com, and may vary on a case-by-case basis.
The owner and leading artist of Zoe Milan Studios is Zoe Gillespie, a renowned facial and beauty technician with years of experience in artistically designing glamorous looks for her many clients. Zoe personally trained the staff members at Zoe Milan Studios to ensure that each client receives the perfect individually tailored beauty look they desire in the luxurious, relaxing atmosphere they deserve. 
Each technician at Zoe Milan Studios has been trained in the latest glamour and fashion techniques, and hold true to Zoe's commitment to protecting both the customer and the environment. The studio prides itself in trendy and elegant beauty solutions that are both safe and environmentally friendly. All tools and materials used at Zoe Milan Studios are sterile and non-toxic.
Zoe Gillespie's years of training and success, and her dedication to providing her clients with the most up-to-date cosmetic services, speak for themselves. Zoe Milan Studios has established a large group of returning clients based on the quality services and experience the salon offers upon each and every visit. New clients are always welcome to experience the glamorous, personalized experience Zoe Milan Studios provides firsthand.
Ashley Simmons, of First Harvest Financial,  is one of Zoe's many returning customers and has trusted Zoe Milan Studios with all her cosmetic and beauty needs for many years. Ashley said, "I love Zoe Milan Studios. I have been going to Zoe for over five years and she is absolutely amazing – I highly recommend her to anyone. I trust her that much and have never been disappointed!"
Zoemilanstudios.com provides a resource for current and future clients to become familiar with the services offered at the salon, the quality experience her staff provides, and the continued dedication Zoe has to the cosmetic and beauty fields. Read more about Zoe and Zoe Milan Studios, as well as her services and important industry insights at zoemilanstudios.com today!
About Zoe Milan Studios
Zoe Milan Studios is a high fashion facial  and beauty salon. The studio offers high-end glamour services from  microblading to eyebrow threading and henna applications. Our runway  looks are perfectly designed and tailored to the individual. Enhance  your beauty and individuality today! Our natural and long-lasting  solutions for beauty enhancements are leading in today's trends and  styles. Every technician is trained in the art and craft of each one of  our beauty enhancement products at Zoe Milan Studios. Live a confident,  vibrant lifestyle and let your beauty be long-lasting and radiant!  Contact us today.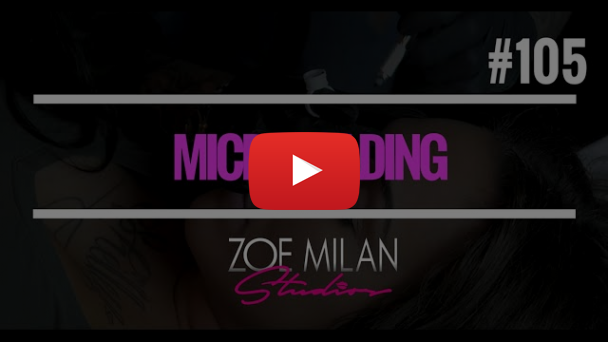 Contact Info:

iBoss Advertising
Suite 204 1228 East 7th Avenue
Tampa
Florida 33605
United States
Press Contact:
Dana Blickensderfer
813-775-7107
Press Release Service by
Newswire.com
Original Source:
Tampa High Fashion Facial and Beauty Salon Launches New Website