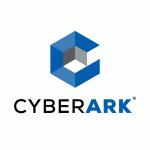 CyberArk (NASDAQ: CYBR), the company that protects organizations from cyber attacks that have made their way inside the network perimeter, today announced details of its participation at the Gartner Security & Risk Management Summit 2016 taking place June 13-16.
Who: John Worrall, CMO, CyberArk (@jworrall)
What: Worrall is moderating a panel discussion entitled "Cybersecurity Strategies Require Privileged Account Security at the Core." Panelists include industry experts from CyberArk, KPMG and a Fortune 500 financial services firm.
The panel focuses on the importance of reducing privileged account vulnerabilities across the IT network to develop a better security posture. Privileged account security has moved beyond a compliance checkbox and should be viewed as a driver for proactive threat protection, detection and response. Panelists will share perspectives on the state of advanced threats, how to identify potential vulnerabilities and offer advice on putting privileged account security at the core of cyber security strategies.
When: The panel is scheduled for Monday, June 13 at 3:00 p.m. EDT.
Where: Gaylord National Resort & Convention Center in National Harbor, Maryland. The panel takes place in room Potomac A, Ballroom Level.
In addition, the company will demonstrate the CyberArk Privileged Account Security Solution at booth #837. CyberArk is a Platinum sponsor.
About CyberArk
CyberArk is the only security company focused on eliminating the most advanced cyber threats; those that use insider privileges to attack the heart of the enterprise. Dedicated to stopping attacks before they stop business, CyberArk proactively secures against cyber threats before attacks can escalate and do irreparable damage. The company is trusted by the world's leading companies – including more than 40 percent of the Fortune 100 – to protect their highest value information assets, infrastructure and applications. A global company, CyberArk is headquartered in Petach Tikvah, Israel, with U.S. headquarters located in Newton, Mass. The company also has offices throughout EMEA and Asia Pacific and Japan. To learn more about CyberArk, visit www.cyberark.com, read the company blog, http://www.cyberark.com/blog/, follow on Twitter @CyberArk or Facebook at https://www.facebook.com/CyberArk.
Copyright © 2016 CyberArk Software. All Rights Reserved. All other brand names, product names, or trademarks belong to their respective holders.
View source version on businesswire.com: http://www.businesswire.com/news/home/20160613005211/en/
Contacts:
Media Relations Contacts:
fama PR
Brian Merrill, +1-617-986-5005
cyberark@famapr.com
or
CyberArk
Liz Campbell, +1-617-558-2191
press@cyberark.com
or
Investor Relations Contact:
CyberArk
Erica Smith, +1-617-630-6426
ir@cyberark.com