Drug and alcohol addiction has become an ever-increasing problem not just in Thailand but across the world. Addiction Rehab Center Thailand (ARC) is established to help people free themselves from addiction and start a new life.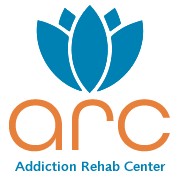 Mae Rim, Chiang Mai - July 5, 2016 - (
Newswire.com
)
​
Addiction Rehab Center Thailand (ARC), a premier drug and alcohol addiction recovery center, has recently opened its doors in Chiang Mai, Thailand. They aim to extend a helping hand to people who are in deep trouble with drug and alcohol addiction. ARC aims to provide a safe, caring, and non-judgmental setting in secure accommodation for addiction treatment.
When asked about their inspiration behind helping people with addiction problems, Mike and Peter, founders of ARC, admitted that they themselves, have come through the hell of addiction and successfully embraced recovery. Between them they have racked up more the 50 years of clean and sober living, and spent many of those years studying addiction and supervising rehab centers in the UK and around Europe. 
Although there are other rehab centers in Chiang Mai, they are confident that people will recognise their unique qualities. Unlike other rehabs in Thailand that are mainly resort spa facilities, Addiction Rehab Center Thailand (ARC) is specifically a drug and alcohol rehab center that is built to provide effective addiction treatments to individuals of all ages without having to worry about the huge costs. They also added that they are more focused on their recovery program and in helping clients deal with the trauma and root causes of addiction so that they can adopt a brand new life. 
Lastly, when asked about advice or tips they can share to people who are having a tough time breaking free from the sticky bonds of drug and alcohol addiction, Peter said, "The first step in overcoming addiction is to seek out professional help. We have all thought at times, we would find a new miraculous way of controlling our drug of choice. Many chase this obsession to the grave. Reach out, help is available!"
Learn more about their life-changing structured recovery programs by visiting their website at www.addictionrehabcenter.org.
Press Release Service by
Newswire.com
Original Source:
Addiction Rehab Center Opens Its Door in Chiang Mai, Thailand