Film isn't just for Hollywood. Small and big businesses have opportunity to tell their story through film and video -now in the Carolinas
Asheville, NC - October 16, 2016 - (
Newswire.com
)
​​​​​​We all know that video has come of age. Businesses of all types rely on on-line promotion, and a key factor in on-line success, is how long visitors stay on your website. On-line video, especially "Explainer Video" is seeing explosive growth. Customers understand and relate to a product or service better once they see and hear someone explain it. 
The Carolinas now has a rare opportunity to work with a Grammy Nominated Producer / Writer / Editor, Mark Hunt, who is now based here. His newly-launched website, www.MarkHuntFilm.com demonstrates some of his work.
About Mark Hunt:
MARK L. HUNT began his media career while attending Culver Military Academy, where he founded the Fine Arts Film Society, published film reviews and was mentored by acclaimed film critic Gene Siskel (Siskel and Ebert). ​Writing remained an integral part of Mark's skill set throughout his career, which he further developed working at CBS Television (Television City), as Features Editor for InGrove Magazine (South Beach) and with Paramount Pictures' Advertising team, promoting the hit comedy TV series' "Cheers" and "Family Ties."
Upon discovering an indie film project about legendary Atlantic recording producer / engineer Tom Dowd, Hunt jumped on board; within months he'd created the film's LLC, cut an 11-minute promo for investors, and secured the financing required. As the DOWD project documented over five decades of music history, Hunt hired and worked with top licensing and archival specialists while working closely with director Mark Moormann on Dowd's storyline. Hunt's efforts on "Tom Dowd and the Language of Music"* earned him a Grammy nomination (as Producer) critical acclaim and multiple film festival honors, including a SUNDANCE Grand Jury Prize selection.​
*"TOM DOWD & The Language of Music" features recording legends Ray Charles, Eric Clapton, Aretha Franklin, The Allman Brothers, Joe Bonamassa, Otis Redding and other music luminaries, and is scheduled for re-release as a new 2-DVD BluRay set in 2017.
Mark L. Hunt's other storytelling projects include feature film development, documentaries, story-editing and unique promotional media for small businesses.​
Awards & Nominations​​​
Grammy Nominee, Producer
Best Long Form Music Video

Toronto International Film Festival, Official Selection

Sundance Film Festival, Official Selection, Grand Jury Prize

City of Los Angeles, Commendation
Related Links
Website
Website, testimonials
Related Images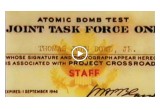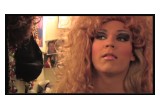 Press Release Service by
Newswire.com
Original Source:
Grammy Nominated Producer Lands in the Carolinas