South Florida-Based Locksmith, Rated A+ with the BBB, Advises on New Security Measures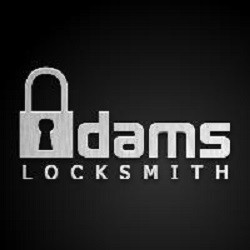 MARGATE, FL - October 20, 2016 - (
Newswire.com
)
Adams Locksmiths, located in South Florida, offers its customers industry-specialized advice on keypads and biometric (fingerprint) lock security systems. These systems are popularly used in both residential and commercial businesses.
Advancements in the lock and security system industry have moved traditional locks aside in replacement of newer locking and security methods. Keypad locking systems can combine a fingerprint, user code, or user code + fingerprint to allow entry. They offer superior protection against break-ins and/or unwanted entry.
"These locks are modern looking and easy to use. The features of the keypad entry and fingerprint entry allow for a simple and quick entrance. Some biometric lock security systems have the ability to hold up to 100 fingerprints making them ideal for business and offices," said Steve Reisner, Owner at Adams Locksmiths.
These advanced security devices are far more intricate than a deadbolt lock yet are far more convenient. This is why the experts at Adams Locksmiths are here to help. If a customer is looking for lock advice or has a question regarding his or her locking system, Adams Locksmiths can help.
About Adams Locksmiths
Adams Locksmiths is a family-owned and operated company. Since 1978, thousands of homeowners and businesses have put their trust and confidence in us for their security and safety. We provide fast, dependable and complete professional service to Broward and South Palm Beach counties at reasonable prices. We are licensed, bonded and insured since 1978, and have earned an A+ rating with the Better Business Bureau (BBB). In addition, we are a proud member of the Broward County and Palm Beach County Chamber of Commerce. We come to you to unlock your door, service your lock or install your new locks. We have a wide range of locks to choose from and we will assist you in choosing the best lock for the high security locks you need.
For more information, please visit http://www.adamslocksmiths.com/ or call 954-753-1677.
Press Release Service by
Newswire.com
Original Source:
Adams Locksmiths Offers Expert Advice on Keypad and Biometric Lock Security