Precision agriculture solution for pest and disease management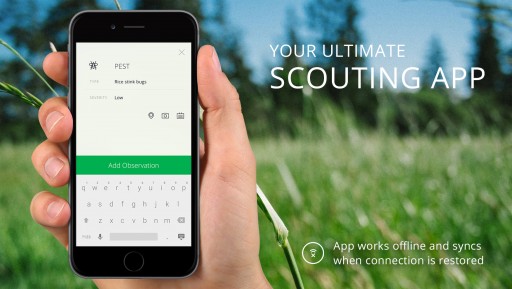 TEL AVIV, ISRAEL - February 6, 2017 - (
Newswire.com
)
​​​Farm Dog, a precision agriculture company, announces the public launch of its platform that enables Integrated Pest Management (IPM) adoption and 45 minutes per day savings for growers and their trusted advisors.
Growers spend up to 20% of operating expenses on pest and disease management, yet still experience 20% to 40% annual crop loss due to pest and disease.  And even with increased scrutiny on pesticides and their use, the pesticide market is expected to grow to $80 billion per year by 2020, driving growers to search for more effective tools to counter threats to their crops.
Farm Dog provides growers and their advisors an easy and affordable way to implement best practices in IPM.  As a result of using Farm Dog, the company's first users also identified savings of up to 45 minutes per day.  
The in-field application and web dashboard drive data collection and communication, while data analytics provides insights such as treatment efficacy.  Farm Dog is currently in use on fields supplying crops to companies such as Costco, Walmart, McDonald's, and Subway, and is one of a few companies to have integrated with John Deere. 
Complementing the underlying precision agriculture technology, for its public launch the company placed extra emphasis on an easy onboarding process and affordable pricing model.  "From its founding, Farm Dog's guiding mission has been that no farm should be left behind," said Liron Brish, CEO and co-founder.  "Our registration process is instantaneous, giving our users the ability to start days, and sometimes weeks, before they would be able to on other platforms."
In addition, Farm Dog is available for free to a majority of growers.  "Every grower should have the opportunity to increase yields while reducing pesticide usage, no matter the acreage, which is why our world-class solution is also financially in-reach for all growers.  We look forward to building long-term relationships with all of our users," added Brish.
Media contact:
Liron Brish (CEO)
Mobile: +972.58.762.3077, +1.512.762.3077
Email: liron@farmdog.ag
About Farm Dog:
Farm Dog is a precision agriculture solution for pest and disease management to help growers reduce pesticide use while minimizing crop loss. Leading growers and agronomists worldwide rely on Farm Dog in their day-to-day operations.  The team includes experts from McKinsey & Co., army satellite imagery and intelligence units, and leading technlogy companies with an Advisory Board composed of the former Deputy Chief of Staff of the US Department of Agriculture, a 40 year veteran of pest management, and the former Chief Marketing Officer of Netafim.  For more information, please visit www.farmdog.ag.
Related Images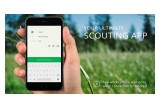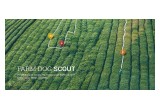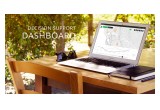 Press Release Service by
Newswire.com
Original Source:
Farm Dog Technology Platform Saves Growers and Advisors 45 Minutes per Day, and is Now Publicly Available