Agriculture Futurist and Best-selling author Jack Uldrich will deliver a keynote address for AgPartners in Sioux Falls, SD on February 15.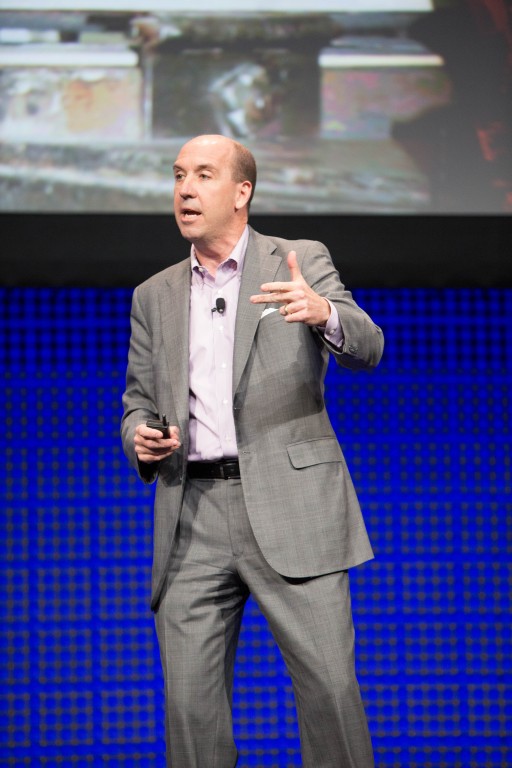 Sioux Falls, SD - February 14, 2017 - (
Newswire.com
)
 On February 15, Futurist Jack Uldrich will discuss the cutting-edge technological trends in agriculture that he believes will transform the industry. He will be addressing the leaders of Ag Partners in Sioux Falls, SD.
Just what are the trends that Uldrich anticipates within agriculture in the years to come? "Continued advances in computing processing power, data storage, "Big Data," robotics, sensors, and the "Internet of Things." 
He also says developing satellite technology will continue to drive advances in prescriptive planting, precision agriculture, the global food supply chain management and water usage monitoring.
"Alone," Uldrich says, "each advance is only a part of the solution. Together, however, they constitute a formidable path to meeting the dietary needs of a burgeoning world."
His keynote address will also focus on how they can "future-proof" themselves in the face of the growing populations' demands.
Uldrich says, "What it boils down to is that farmers, ranchers, and researchers need to future-proof their operations by spending more time thinking about it."
A highly acclaimed public speaker and best-selling author, Uldrich has addressed agriculture audiences on five continents. Some of his recent ag-based clients include the Agricultural Production Executives Association, Midwest Dairy Association, South Dakota Wheat Growers, Colorado Wheat Growers, Bayer CropScience and UnitedAg. Other industries that Uldrich addresses include Insurance, Finance, Education, and Manufacturing.
Parties interested in learning more about Jack Uldrich, his books, his daily blog or his speaking availability are encouraged to visit his website.
Related Links
https://www.youtube.com/watch?v=QEGL4nJNHkI
Press Release Service by
Newswire.com
Original Source:
Futurist Jack Uldrich to Discuss Innovations in Agriculture in South Dakota