Watertown, MA - March 9, 2017 - (
Newswire.com
)
Trucks are required to carry heavy loads across all sorts of terrain. This makes it imperative to select tires that suit the route and the kind of load the trucks will carry. In this blog, you will read about different types of truck tires available for online purchase. This will help you choose the tires best suited to your needs. 
Type #1: All terrain tires 
Manufactured primarily for light trucks, these tires are meant for on-road use. However, they are equipped with stiffer sidewalls which enables them to show greater resistance to puncture when traveling off-road. They are very reliable for light trucks on normal roads, and function satisfactorily off-road. However, they are not proper off-road tires. 
Type #2: Wholesale Open Shoulder Winter truck tires 11R22.5 and 11R24.5 Road Warrior tires, or snow tires, are designed with more space between the grooves. This technique helps the tires get a better grip on snow. While they are excellent for use in winter, drivers should not use these tires during other seasons. 
(Some winter tires are also equipped with metal studs.) 
Type #3: All season tires 
These tires have properties that lie somewhere between summer tires and winter tires. The gaps between the grooves are smaller than winter tires but greater than summer tires. They are good for use in all seasons, but may not perform all that well when heavy duty calls. 
Type 4: Heavy duty Close Shoulder Drive tires 
These tires are used on heavy vehicles and are extremely large in size. They are used for commercial applications and for big trucks. Usually, these tires come in many different designs based on their position in the vehicle. Their load bearing capacity is higher than any other category of tires. 
Type #5: Off-the-road tires 
For trucks required to travel to interior areas carrying freight, off-the-road tires are the ideal choice. They can either be radial or biased in construction. Recently, the market has been running short of these tires due to increase in the price of commodities. As a result, the industry is having to bring in the retired off-the-road tires for recycling and re-treading. This is a highly labor intensive activity. Even so, a recycled off-the-road tire costs half the cost of a new one, and lasts 80% as long. 
These are the various types of tires that are used with light to heavy trucks. Some of the above tires can also be used with SUVs. For more information about different types of truck tires, visit www.trucktiresinc.com 

Size of Truck Tires Available:
215/75R17.5 235/75R17.5 225/70R19.5 245/70R19.5 265/70R19.5 285/70R19.5 10.00R20 11.00R20 1200R20 255/70R22.5 10R22.5 11R22.5 295/75R22.5 295/80R22.5 315/80R22.5 385/65R22.5 425/65R22.5 1200R24 12R22.5 11R24.5 285/75R24.5 
About TruckTiresInc.com​
TruckTiresInc.com is a wholesale provider of tires for heavy truck tires, including loaders, trucks, bobcats and more. The company offers a huge array of products that guarantee high end performance in tough working conditions. With a catalog that boasts of a large selection of loader tires, skid steer tires, truck tires and more, this wholesaler provides the exact tire you need for your heavy vehicle at the most economical price.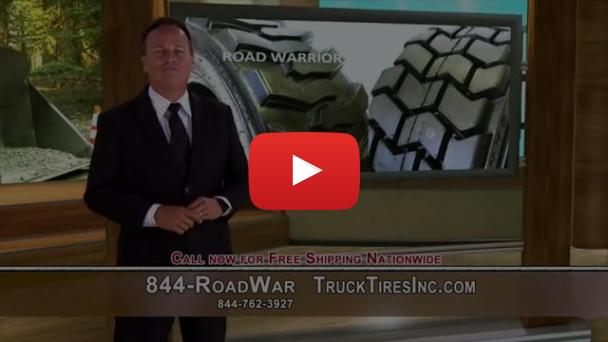 Related Links
Bobcat Tires 12-16.5 for Skid Steer
LIGHT TRUCK TIRES LT - MT TIRES
Related Images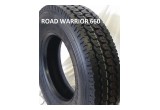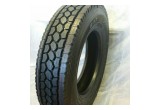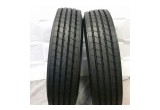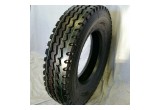 Press Release Service by
Newswire.com
Original Source:
TruckTiresInc.com Offers Tips on How to Find Wholesale Good Deals on Truck Tires Online