Western States Machine Company Celebrates Its 100 Year Anniversary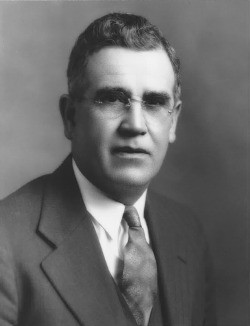 Fairfield, OH - April 10, 2017 - (
Newswire.com
)
If you stirred a spoonful of sugar into your coffee this morning, savored a chocolate chip cookie after lunch, or prepared a processed side dish to accompany dinner, you can likely thank a 16-year-old boy for helping to make a crucial staple more abundant and affordable. Our founder, Eugene Roberts, established The Western States Machine Company on April 11, 1917. Within a year more than 90% of American sugar mills were using the company's centrifugal discharger. One hundred years later, Western States continues to be the premier manufacturer of batch and continuous centrifugals in the sugar industry.
A naturally gifted engineer and business person, Roberts would personally lead the company, sharing his passion for improving sugar processes, for over three decades.  His unparalleled legacy is characterized by continuous innovation, service and integrity.
Roberts had more than 95 patents to his name; additionally, he surrounded himself with the best and the brightest talent in the industry. Originally based in Salt Lake City, Utah, Roberts moved the company to Hamilton, Ohio, where they started manufacturing centrifugals in 1936.
"Roberts' story is one of passion, purpose and service," said Larry Haubner, Western States' Director of Sales and Marketing.  "He was a true visionary who lived to advance sugar technology in the name of progress. The guiding principles Roberts instilled in his company from day one – innovation, customer service, and building relationships – are the same principles that guide the men and women of Western States today."
The Western States Centennial celebration will continue through 2017, during which time the company will highlight stories from its history and visit various strategic partners and customers around the globe. A celebration event for past and present employees, and board members will be held later in the month of May. Additionally, the company created a coffee table book titled 100 Years – The Story of The Western States Machine Company to commemorate its 100th anniversary.
"As we look forward to our next 100 years, the lessons from our founder and his successors are clear," shares Robert Sinnard, Western States' President and CEO. "They took on tough challenges to pioneer solutions in the sugar industry at both the North American and global levels. They responded to customers' needs in the marketplace and moved decisively, often through adversity, to engineer solutions. With this tenacity as our cornerstone, Western States will continue successfully into the next century."
About Western States
Western States is the only remaining United States-based sugar centrifuge/centrifugal manufacturer (machines utilized to separate liquids from solids). Brand names include Western States, Roberts Centrifugals, and TITAN. Western States has majority ownership in BIG Tecnología and Colmena in Piracicaba, São Paulo, Brazil. BIG Tecnología and Colmena service the sugar and ethanol industries with engineering, customer support, replacement parts, and equipment rebuild services. Additionally, Western States is a distributor for Riera Nadeu, S.A. located in Barcelona, Spain.
While Western States originated to develop and manufacture improvements for centrifugals in the sugar industry, expansion occurred in 1950 to include centrifuges for non-sugar industries including the separation of fine chemicals, agricultural chemicals and pharmaceuticals. Since its humble beginnings, Western States has grown to become a global supplier for both the Sugar and Chem/Pharma industries with more than 6,000 centrifugals installed world-wide.
Western States is located at 625 Commerce Center Drive, Fairfield, Ohio U.S.A. and can be reached by telephone
+1 513.863.4758; by email innovation@westernstates.com; or via the website at www.westernstates.com.
Contact for More Information:
Larry Haubner, Director of Sales and Marketing
+1 513.863.4758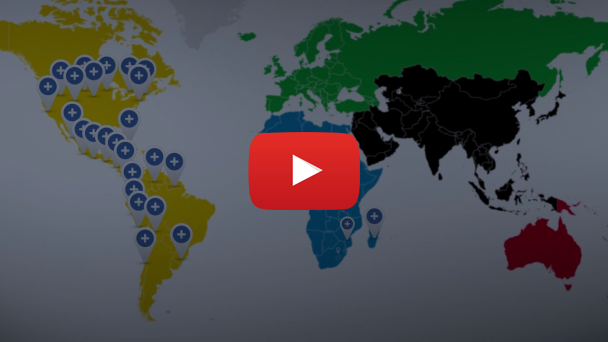 Related Links
Western States Website Press Release
Western States About Us & History
Press Release Service by
Newswire.com
Original Source:
Thank a 16-Year-Old Boy for Helping Make Sugar Abundant and Affordable