Addiction Recovery Network Reviews deadly fentanyl overdose crisis in Canada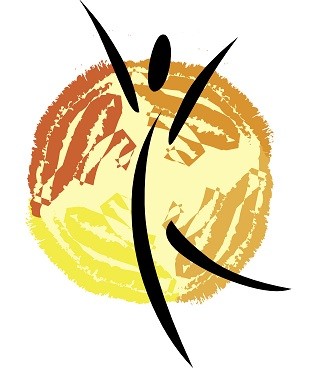 Toronto, Ontario - July 13, 2017 - (
Newswire.com
)
When synthetic Fentanyl arrived on the streets in 2015, dealers were quick to market their product as top-rate. They offered free samples, inviting would-be customers to test a newly-created batch. They provided top-notch customer service. Soon, business was booming.
The rapidly-growing demand for the powerful drug, often described as 100 times more powerful than morphine, has racked up a staggering death toll across Canada in last 2 years. One dealer's recorded fentanyl sales reveal that they have sold nearly 400 grams of the high-potent synthetic opiate, enough to make roughly a hundred thousand pills.
Addiction Recovery Network has seen an increase in opiate-related clientele but more has seen an increase overall for all addiction treatment. The Alberta clinical director for Addiction Recovery Network says "Since the media has increased surrounding overdose deaths in this province, all families with an addicted loved one seem to be scrambling to save their life with much-needed addiction treatment." He further stated, "The addiction can be to any drug or alcohol but doesn't matter as families seem just worried about deaths brought about by addiction in Alberta."
Drug markets on the web aren't new either, this drug and others are being sold online and shipped by regular mail but despite fears over the nefarious activities happening on the unregulated, virtually untraceable corner of the internet, the majority of the marketplace postings are for small amounts of marijuana, ecstasy, and cocaine.
Opioids like heroin and OxyContin are readily available on the sites, but fentanyl and other "RCs" — short for research chemicals, which usually include drugs that were developed but never meant for human consumption — have quickly found demand on the dark corners of the web.
Since fentanyl first appeared on the market in 2015, The rise of the drug has mirrored a growing crisis across Canada as is in the U.S.
Statistics on the drug are new and not yet abundant to formulate accurate conclusions, as health agencies in Canada are only now trying to get a handle on the extent of the problem since it has become a clear epidemic.
In Alberta, the provincial health authority reports that the death toll went from 66 in 2013 to 272 two years later. In neighboring British Columbia, fentanyl was implicated in 474 overdoses in 2015, and in 2016 fentanyl proved to be even deadlier; nearly 1000 overdose deaths have been reported for the year, prompting the province to declare a state of emergency.
Scoring fentanyl is proving easier and easier as demand grows across the country.
The fact that fentanyl is so concentrated and easy to transport, by powder, patch, pill, or liquid, makes it all the more attractive to would-be dealers or traffickers.
In Canada, significant quantities are coming into ports from China, where the drug is not controlled by the government. The epidemic seems to have started out west and is migrating east, recently 2016 soaring deaths in BC and Alberta.
In Canada, organized crime and gangs are directly importing from China, and made some in their own labs. Gang dealers are purchasing powder and pressing out hundreds of pills on each order. Each black market produced pill contains roughly four to five milligrams of the drug. Doctors say that two milligrams can be enough to kill the average person.
One buyer on the street sold product says, "This stuff almost killed me! I took a very small amount and spent the next 6 days in the hospital." Sirens scream non-stop through the urban heart of Vancouver, as responders race toward drug addicts overdosing — and dying in such numbers that the city's morgues are full.
This wealthy Pacific Coast city is the epicenter of an opioid epidemic that has claimed thousands of lives in Canada and in fact drug overdoses are fast becoming the leading cause of accidental death.
 "A lot of people here are under care, and targeted by drug dealers," said one manager of one of Vancouver's supervised injection sites, and further says the demand for the prescription Heroine promised by the government is increasing expedientialy. Addiction Recovery Network is totally against these and other government run harm reduction facilities.
Proposed solutions by Addiction Recovery Network's Executive Director are "we need the government to make grants available to private addiction treatment centres so they may open up some small centres that may make government sponsored beds available, after all these people have worked front line and know what it takes to make addicts successful in recovery, well a lot more successful than any government run programs or facilities." The main issue with any government run treatment program is the long wait lists, lack of medical detoxification, and NO therapy. Medical Detox is the most important first step for any Opiod addict entering treatment and at Addiction Recovery Network their Medical detox clinics are on sight at every facility across Canada.
The experts and advocates at the Addiction Recovery Network agree the solution is to reduce the numbers of drug users by solving issues that begin, for most, in a mental breakdown in the individual. It has been made known in the last 2 years that Addiction is a mental health condition brought about by concurrent disorders.
Asked to describe the current opioid epidemic, a spokesperson for the Addiction Recovery Network said to call it a "crisis" implies there will be an end, but we are wondering if this is now our normal with no end in sight."
Addiction Recovery Network is the foremost and leading Canadian organization in treating opioid and other drugs including alcohol.
To avail more information or for any query, you can contact us through email at help@addictionrecoverynetwork.ca Or you can also call us at 1-844-364-3737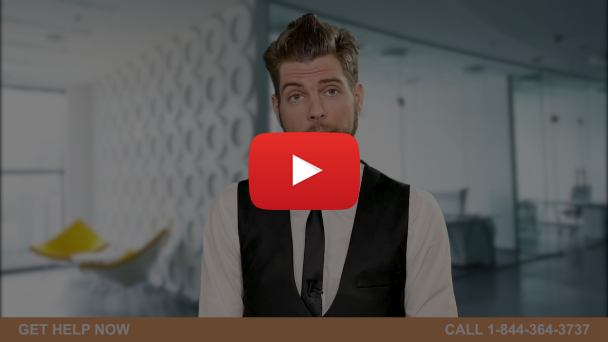 Related Links
Addiction Recovery Network Reviews
Addiction Recovery Network News
Related Files
Fentanyl.jpg
Addiction11.jpg
Press Release Service by
Newswire.com
Original Source:
Addiction Recovery Network Reviews Canadian Fentanyl Addiction Crisis