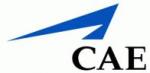 MONTREAL, QUEBEC -- (Marketwired) -- 08/24/17 -- (NYSE: CAE)(TSX: CAE) - Medias are invited to an announcement at CAE in presence of the Minister of International Trade of Canada, Francois-Philippe Champagne, and the Group Chief Executive Officer of AirAsia, Tony Fernandes.



When:         Thursday, August 24, 2017 at 2:30 p.m.
              Please arrive at 2:15 pm at the latest.

Who:          Tony Fernandes, Group Chief Executive Officer of AirAsia
              Francois-Philippe Champagne, Minister of International Trade
              of Canada
              Marc Parent, President and CEO of CAE

Where:        CAE Montreal
              8585, Ch. de la Cote-de-Liesse St-Laurent, Door #4
              Quebec Canada H4T 1G6
              Important: Media will be escorted from Door #4, located at the
              back the building.


Members of the media are requested to RSVP in advance to attend the event. Please contact David Patry-Cloutier, 514-341-2000 #3926, david.patry-cloutier@cae.com.
About CAE
CAE is a global leader in training for the civil aviation, defence and security, and healthcare markets. Backed by a 70-year record of industry firsts, we continue to help define global training standards with our innovative virtual-to-live training solutions to make flying safer, maintain defence force readiness and enhance patient safety. We have the broadest global presence in the industry, with more than 8,500 employees, 160 sites and training locations in over 35 countries. Each year, we train more than 120,000 civil and defence crewmembers and thousands of healthcare professionals worldwide. www.cae.com.
Follow us on Twitter @CAE_Inc.