This partnership is the first of its kind for both Diva International and Pomona College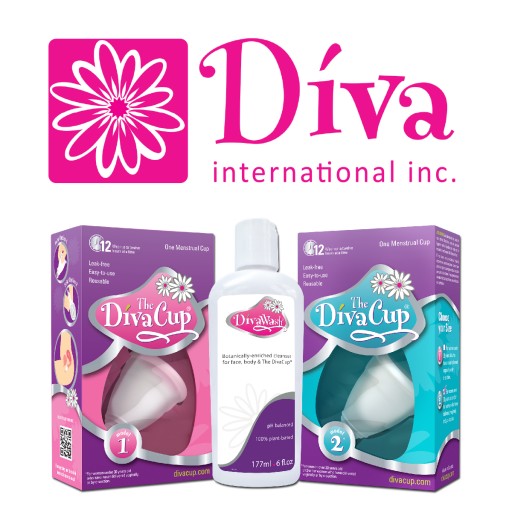 Kitchener, Canada - September 18, 2017 - (
Newswire.com
)
Diva International is pleased to announce their inaugural partnership with Pomona College in Southern California. The partnership addresses issues of menstrual equity and environmental waste reduction. The college is offering all students free access to The DivaCup, a reusable menstrual care product. This initiative is the first of its kind for both Pomona College and Diva International.
"We are delighted that this partnership will increase conversation surrounding the importance of sustainability and menstrual equity," said Sophie Zivku, Communications Manager at Diva.
Access to menstrual care is a growing concern. There is an expected 11.5 million women entering post-secondary education this fall in the United States alone (National Center for Education Statistics, 2017). On average, a person can spend upwards of $120 on disposable menstrual care products each year. Pomona College recognizes the importance of providing students with an environmentally-friendly and cost-effective alternative. The DivaCup is easy-to-use, comfortable and will not only save students money, but will potentially remove more than 250 pounds of trash per person from the waste stream over a lifetime of use.
"Pomona's initiative with The DivaCup is simply awesome. Not only do I save money from not having to buy tampons every month, I am also reducing my environmental impact in a huge way," says student-athlete Alex Seidel. "For me, knowing I'm not contributing to landfills every month is empowering!"
Working with Pomona's EcoReps, a student group dedicated to advancing sustainability on campus, the initiative includes educational sessions focusing on health and the environment. Pomona College will publicly launch their partnership with Diva International during their annual Sustainability Festival in late September. Representatives from Diva will be on campus to attend a series of events relating to menstrual care and sustainability.   
As part of the partnership launch, on Sept.30, Pomona will host a free Sustainability Career Panel open to the public. The panel will include alumni who are making environmental and social advances in their careers. In addition, Sophie Zivku, Communications Manager for Diva International will speak on the panel.
Presenting students, staff and faculty with access to The DivaCup will increase conversation surrounding the importance of sustainability and menstrual equity.
About Diva International Inc.
Established in 2003, Diva International Inc., founders Francine Chambers and her daughter Carinne Chambers-Saini developed The DivaCup to offer people worldwide a reliable and more eco-friendly approach to feminine hygiene. The DivaCup provides the most convenient, clean and comfortable way to address period care while eliminating the need to buy and carry menstrual products in endless absorbencies, styles, and shapes. In addition to product innovation, Diva also invests their knowledge, time and resources in educational, community and International organizations that offer health care, empowerment, and menstrual health education to everyone (or all ages) around the world.
About Pomona College
Located in Claremont, California., Pomona College is one of the nation's leading liberal arts colleges. Established in 1887, Pomona is known for its quality academic programs, a challenging curriculum, close relationships between students and faculty and a range of student research and leadership opportunities.
For media enquiries, please contact:
Sophie Zivku
Communications Manager
sophie@divacup.com
519-896-8100 x 206 
Press Release Service by
Newswire.com
Original Source:
Diva International Inc. and Pomona College Offer a Viable Solution to Support Menstrual Sustainability