Partnership will deliver joint solutions for companies to work more efficiently and profitably via lean processes and custom developed software.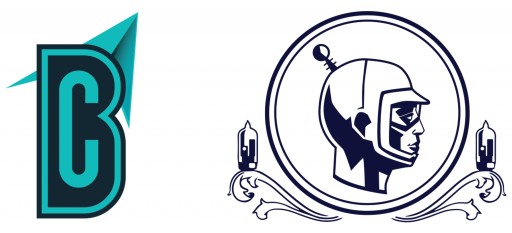 OAKDALE, Calif. - September 20, 2017 - (
Newswire.com
)
​Beaudette Consulting and Stickman Ventures today announced a global strategic partnership to deliver joint solutions that enable companies to work more efficiently by implementing lean processes and custom software to support those processes. The multiyear agreement will focus on offering Beaudette Consulting's lean and Six Sigma process development and Stickman Ventures custom software development and engineering to deliver clients continuous improvements to not only employee service levels but also to client's bottom line and business growth.
Companies need to move faster, but legacy tools and manual processes hold them back. The average employee is distracted once every 11 minutes and needs an average of 25 minutes to refocus on tasks. People compensate by working faster (but not necessarily more effectively), and experience more stress, higher levels of frustration and greater time pressures.1
Beaudette Consulting and Stickman Ventures will focus on delivering greater efficiencies to the client workplace, removing and replacing the manual and legacy processes that limit growth for companies as they look to expand. For this new global strategic partnership:
Beaudette

Consulting will leverage its extensive expertise and intellectual capital in lean diagnostics and analysis, Six Sigma black belt certification, and training to deliver intelligent processes designed specifically to meet to client growth needs.
Stickman

Ventures will leverage its extensive capital investment in their United States-based software engineering teams, leveraging existing tooling as well as developing and building specific software to support process and client needs.
Beaudette

Consulting and its customers will be able to utilize

Stickman

Ventures platforms and software engineering services to build business applications that automate and streamline their business processes.​​
Stickman

Ventures and its customers will be able to utilize

Beaudette

Consulting training and consulting services to find better

efficiencies

in their processes.
"BCI's vision is to grow people and grow businesses by helping companies do more with less," said Gary C. Beaudette, chief executive officer, Beaudette Consulting. "We feel that our partnership with Stickman Ventures will only expedite the goals and results we have set for our clients profitability."
"Clients seeking to expand their existing investments in process improvement will now be able draw upon Stickman Ventures expertise in software integrations, custom development, and scalable architectures to enhance the way they work," said Justin Ribeiro, chief executive officer, Stickman Ventures. "This partnership ensures that Beaudette Consulting's experience in Six Sigma and lean processes, combined with Stickman Ventures ability to turn those processes into custom software for the end user will deliver positive improvements and growth to our mutual clients."
About Beaudette Consulting Inc.
BCI is located in the Central Valley and offers lean business consulting, on-site training, and tailored curriculum development. BCI's training solutions are designed for production as well as office environments. Utilizing hands-on instruction and real-world application creates a learning experience that is truly relevant and future-thinking. BCI's ultimate goal is to increase cash flow, reduce cost and debt, and to create a culture of continuous improvement. To learn more, visit bcilean.com.
About Stickman Ventures Inc.
Stickman Ventures Inc. offers end-to-end custom software development, engineering and business consulting services that transform the way companies work. The creators of the LEADDR™ process, Stickman Ventures has been a trusted source of expertise in modernizing and delivering sustainable improvements in IT/IS custom software and business processes for hundreds of companies worldwide. To learn more, visit stickmanventures.com.

1 The Cost of Interrupted Work: More Speed and Stress Proceedings of ACM CHI 2008 Conference on Human Factors in Computing Systems April 5-10, 2008, pp. 107-110. http://doi.acm.org/10.1145/1357054.1357072, Gloria Mark, Daniela Gudith, and Ulrich Clocke​​​
# # #
Stickman Ventures, the Stickman Ventures logo, and other Stickman Ventures marks are trademarks and /or registered trademarks of Stickman Ventures Inc., in the United States and/or other countries. Other company and product names may be trademarks of the respective companies with which they are associated.
Contact(s) Information
Stickman Ventures Media Relations
415-968-0880
press@stickman.ventures
Monica Beaudette
Beaudette Consulting
monica@bcilean.com​
Related Links
Stickman Ventures Inc - Website
Beaudette Consulting Inc - Website
Press Release Service by
Newswire.com
Original Source:
Beaudette Consulting and Stickman Ventures Announce Global Strategic Partnership