A new Social WiFi service designed to build loyalty and bring customers back.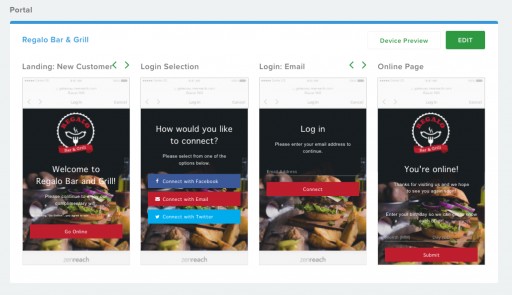 ALLENTOWN, Penn. - September 29, 2017 - (
Newswire.com
)
BusinessCreator, Inc., a leader in digital marketing solutions for small businesses, is pleased to announce a new Social WiFi service designed to build loyalty and bring customers back.
Edward Kundahl, President and Owner of BusinessCreator, Inc, stated, "The Zenreach social WiFi system is the relationship engine that helps business owners know what their customers do in the real world, so they can keep them rushing back for more. Zenreach turns a business's WiFi network into an automated contact collection tool, effortlessly growing their customer list 5x faster than before. It is an automated marketing machine, sending messages that are automatically triggered by their guests' unique visit behavior."
Kundahl continued, "Zenreach was created to solve one of the most important problems in the modern economy; consumers spend most of their time online, yet over 90 percent of purchasing still happens offline and there is no link between the two systems. Zenreach is closing the online-to-offline loop. Zenreach is a simple and powerful WiFi marketing platform that delivers automated smart messaging, incorporates a comprehensive CRM, offers tools to manage a business' reputation in real-time, analyzes walk-through rates™, and more. It is a simple five-minute setup.  Simply plug in the Zenreach access point and customers will get instant access to free, fast, and secure WiFi.  The system automates personalized marketing to each customer based on visit frequency, demographics, and more. The system allows business owners to see how many customers physically walk through their door. And a business will have the power to manage their reputation in real-time. They can point happy customers to popular review sites and personally interact with any unhappy customers before they post negative reviews online."
"What customer information does Zenreach collect? Zenreach collects information on a customer's visit frequency, age, gender, and location. First time customer, repeat customer, loyal customer, birthday, and anniversary are some of the even triggers. Each trigger and its corresponding message is customizable. Zenreach augments existing digital marketing services including reputation management by building the business reputation with good reviews; loyalty by helping drive loyalty program enrollment and engagement; and Mobile Apps by encouraging your app downloads. And Zenreach integrates with Poynt, Vend, and Clover point-of-sale systems," concluded Kundahl.
More About BusinessCreator, Inc.
Founded in 1994, BusinessCreator, Inc. has helped many businesses with local search marketing, mobile marketing, social marketing and video marketing.
The company's mission statement is "We make local businesses grow. Ask us how."
CONTACT INFORMATION
BusinessCreator, Inc.
Attention: Edward Kundahl
47 North Jefferson Street, First Floor
Allentown, PA 18102
Phone: 610-437-8822 Fax: 484-709-1851
Website: https://www.businesscreatorplus.com
Email: ed@businesscreatorplus.com
Related Images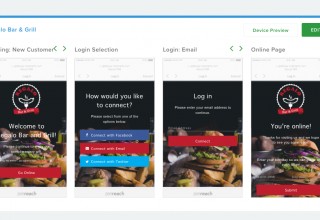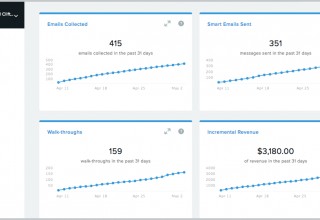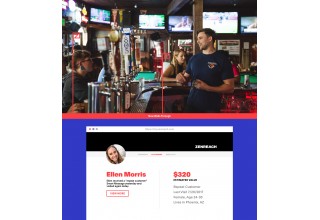 Press Release Service by
Newswire.com
Original Source:
BusinessCreator Answers the Question 'Does Your WiFi Bring Customers in the Door?'