The Leading SCC Industry Event for Cosmetic Chemists & Product Development Teams Takes Place May 15-16, 2018 in New York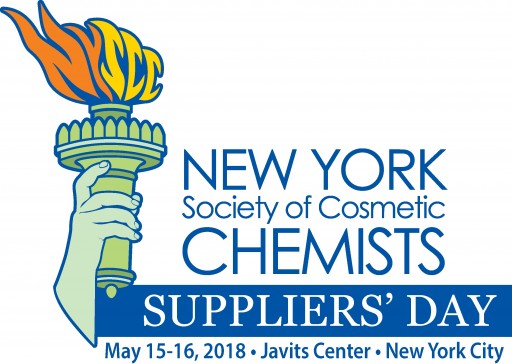 NEW YORK - October 10, 2017 - (
Newswire.com
)
Close to 400 exhibitors representing dozens of countries have already secured exhibit space at the 39th Annual New York Society of Cosmetic Chemists (NYSCC) Suppliers' Day. Taking place May 15-16, 2018 at the Jacob  K. Javits Convention Center in New York, NYSCC Suppliers' Day will be the largest global ingredients marketplace in North America for cosmetic science and product development teams.
            The event has also garnered widespread industry support from leading professional associations that include Personal Care Products Council (PCPC) and Independent Cosmetics Manufacturers and Distributors (ICMAD) and a far-reaching alliance with International Federation of Societies of Cosmetic Chemist (IFSCC) as well as a closer collaboration with the Society of Cosmetic Chemists (SCC), with more in development. 
            "The 2018 NYSCC Suppliers' Day in New York will be the only event that formulators, chemists, and product development teams need to attend to achieve their sourcing, business-building and networking objectives," said Marie Thadal, Chair of NYSCC.
            Highlights of Suppliers' Day – the NYC event for the industry by the industry include:
-Pre-event CEP courses presented by the National Society of Cosmetic Chemists on May 14th
-In-depth FDA Regulatory Program presented by ICMAD on May 17th
- Global presence with IFSCC as a new partner allowing reach to 74 countries and thousands of potential executives involved in cosmetic chemistry
-Presentation Theater right on the show floor with free education on the latest trends and scientific applications driving product innovation presented by industry leaders from PCPC and IFSCC as well as "tracks," such as:
·       "Discover Sustainability"
·       "Global Forum"
·       "Trends, Innovation & Activation"
-Future Chemists Workshop that educates and mentors the workforce of the future with a hands-on learning lab
-Return of "Digital Age of Beauty" focusing on digital solutions and innovations that engage consumers early and fast-track product introductions and enhancements
            Heading into its second year at the Javits Center in New York City, the beauty and fashion capital of the world, NYSCC Suppliers' Day has become the top industry event in North America for cosmetics, personal care ingredients and product innovations. This year's event is expected to attract more than 8,000 attendees working in research and development and product development for the biggest brand manufacturers in beauty and personal care. It is estimated that there will be over 440 exhibitors from leading and emerging ingredient and raw materials suppliers as well as testing and quality control labs, machinery, packaging companies and professional service providers.
            For exhibiting and sponsorship information for NYSCC Suppliers' Day visit: www.NYSCC.org or contact: suppliersday@nyscc.org.
###
About the NYSCC (New York Society of Cosmetic Chemists)
Dedicated to the advancement of cosmetic science, the New York Society of Cosmetic Chemists (NYSCC), www.nyscc.org, strives to increase and disseminate scientific information through meetings and publications. By promoting research in cosmetic science and industry, and by setting high ethical, professional and educational standards, it achieves its goal of improving the qualifications of cosmetic scientists. NYSCC's mission is to further the interests and recognition of cosmetic scientists while maintaining the confidence of the public in the cosmetic and toiletries industry. 
Connect with NYSCC Suppliers' Day on Twitter and Instagram @SuppliersDayNY
Media Contact:  Annie Scully, 201-310-9252, press@nyscc.org
Related Links
NYSCC Suppliers' Day Information
NYSCC Information
Related Images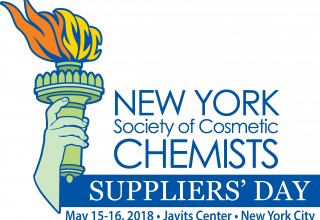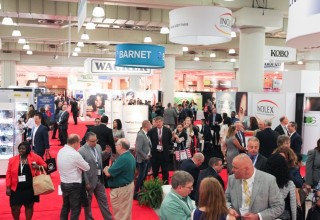 Press Release Service by
Newswire.com
Original Source:
NYSCC Suppliers' Day to Boast Biggest Global Ingredients Exhibit Floor in North America