ToothShower is an alternative to flossing and complete oral care solution for the shower.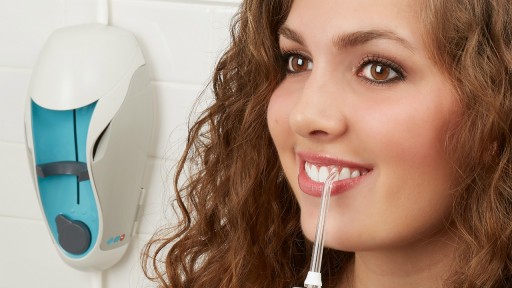 COLLEGEVILLE, Pa. - October 17, 2017 - (
Newswire.com
)
ToothShower, the innovative complete oral care solution for the shower created by a dental hygienist, has just launched exciting pre-sales on KickStarter. ToothShower uses the water from the shower while cleaning 100 percent of teeth surfaces, as compared to 60 percent with average brushing. ToothShower offers three kinds of cleaning in one care solution. Along with a base that attaches to the shower wall, there are three different attachments for optimum oral care including a dual-headed toothbrush, an irrigating tip, and a gum massager.
The dual-headed toothbrush hits both the front and back and sides of teeth, leaving no place for plaque to hide. The irrigating tip flushes water between teeth like a water flosser but without the mess to clean up. ToothShower works especially well for braces and to pinpoint spots that a toothbrush can't reach. Finally, the gum massager works with seven jets of water to stimulate important blood flow in the gums, which is a huge part of preventing and even healing gum disease.
Lisa Guenst, a dental hygienist for more than 25 years, created ToothShower to provide a better oral health care solution based on years of information gained from patients. Patients often complain that flossing is a struggle and not something they enjoy doing. Others who have tried water flossing find it too cumbersome because it makes a mess, requires constant water refills, and takes up too much space on their countertop.
"I knew there had to be a better more effective method of care that also eliminated some of the hassle of using water flossers and other methods," says Guenst. "ToothShower is not only extremely effective at cleaning teeth and gums, it's right in the shower so there's no mess, no batteries and no refilling. Users can even add in mouthwash or tooth whitener for an even fresher feeling."
For those that don't shower every day, Guenst adds, "Even if the ToothShower is used just a few times a week, it has many more health benefits than never cleaning between your teeth, where gum disease can start."
ToothShower is also easy to use. There is a one-time installation. Users attach the wall plate with the waterproof adhesive, lock the console onto the plate, attach the valve to the showerhead, and finally connect the ToothShower to the valve. The user can control both the water pressure and the temperature to their comfort.
ToothShower is being offered through the KickStarter campaign for an early significantly discounted price of $74, which is a savings of $55. For those that want one console but two sets of attachments, the early pricing is $84. A two pack of the whole set is $149 and a four pack is being offered early at $269, giving customers a $247 savings.
Those interested are encouraged to lock in their orders early because of the limited number available under the presales offered. To learn more and make a pre-sale purchase, visit ToothShower on KickStarter.
About ToothShower
ToothShower is a complete oral home care suite for the shower. The company was founded and the appliance invented by Lisa Guenst. Guenst has degrees from the University of Pennsylvania and Temple University. To learn more, visit www.toothshower.com. 
Press Contact:
lisa@toothshower.com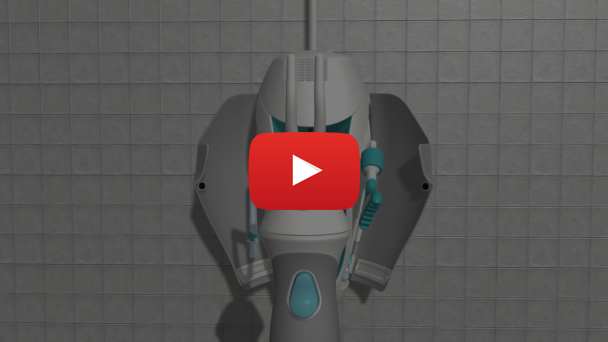 Related Images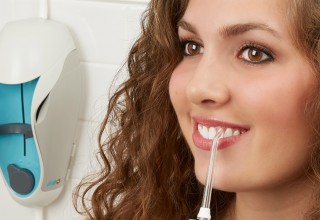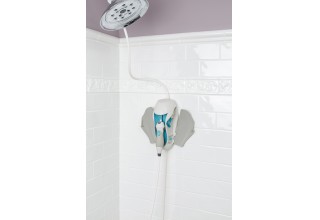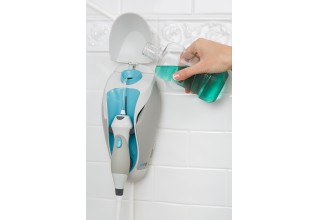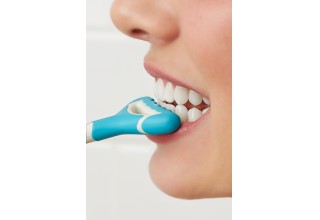 Press Release Service by
Newswire.com
Original Source:
Significantly Discounted Pre-Sales Available for Innovative ToothShower on KickStarter, Launching Oct. 17