Age is No Barrier to Looking Fabulous. Pro-Age Makeup Collection Celebrates the Beauty of Older Women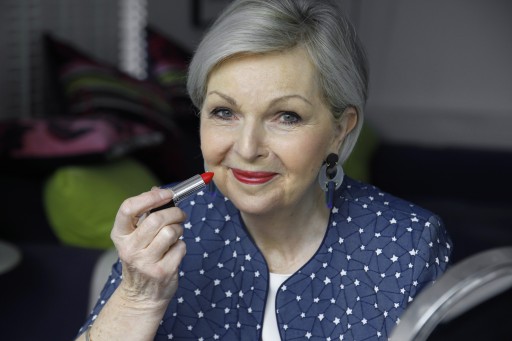 NEW YORK, USA - November 1, 2017 - (
Newswire.com
)
​​​​​​​​​​​​​​​​​Tricia Cusden was 65 when she looked in the mirror and decided what she wanted to do with the rest of her life.
She'd just spent nearly $100 on expensive designer makeup - a blusher and a foundation - and thought, "These are not working - they're made for much younger skin. I could do better myself."
With that thought, LookFabulousForever.com was born.
Tricia quit her short-lived retirement and put some of her savings into a make-up business for the over 55s.
In an industry obsessed with youth, the grandmother-of-five had no interest in holding back time - she was determined to celebrate age and to make the very best of a woman's "third act."
To achieve that, she created an innovative "pro-age" makeup line for older women that is specifically formulated to suit more mature faces, eyes and lips. As models, she featured real women who, while not fretting about the odd wrinkle, still wanted to look fabulous whatever their age.
Nearly 4 years later, Tricia's products have transformed the way more mature women look at make-up in her native England and she is making a major push with Look Fabulous Forever into the United States.
"It seems to me that there are three possible approaches to aging," says Tricia. "One is to go into denial and do everything possible to 'stop the clock'. The second is to throw in the towel in the belief that physical and mental enfeeblement is inevitable. Or my preferred option, which is to accept and embrace your aging self whilst doing all you can to have the healthiest and most fabulous 'third act' that you can possibly achieve.
"I'm excited to show more women in America how they can Look Fabulous Forever."
As a successful "encore entrepreneur", Tricia is all about looking forward and she embraces that ethos in her business. Look Fabulous Forever's collection - including primers, foundations, lipsticks and blushers - is sold exclusively online.
The London-based brand has also developed over 70 makeup tutorials available on YouTube, featuring real women over the age of 50, which have had over 4 million views between them.
In November 2015, Tricia was awarded CEW's Digital Achiever of the Year Award and in 2016 LFF was shortlisted for Amazon Digital Business of the Year part of the Lloyds National Business Awards. Tricia also recently won Nectar Small Business Awards Entrepreneur of the Year and Fabulous Ladies SME Emerging Businesswoman 2016 awarded by HSBC's National Women in Business Awards.
Visit www.lookfabulousforever.com to view the full collection, watch video tutorials and celebrate the beauty of older women. Prices start at USD$10.50.
To schedule interview with Tricia or if you want high res photos or have any other questions about Look Fabulous Forever, please contact:
David Gardner, DG Media, Los Angeles​
Phone: 310-433-2392
Email: david@DavidGardnerMedia.com.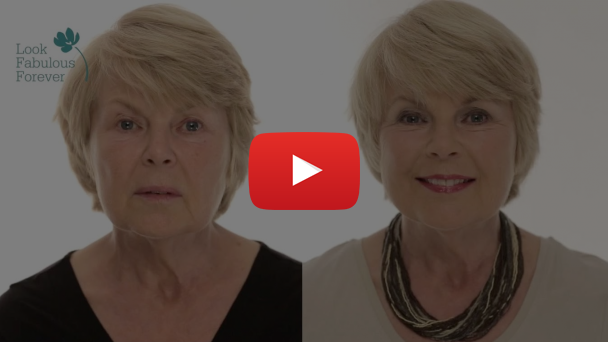 Related Links
Look Fabulous Forever website
Look Fabulous Forever YouTube channel
Related Files
Tricia Cusden Biography .docx
Related Images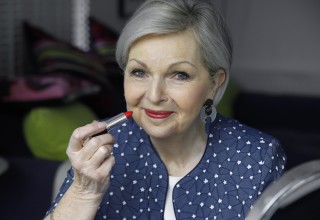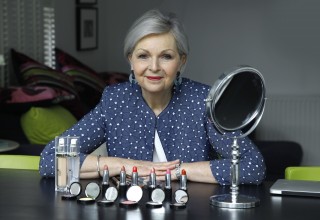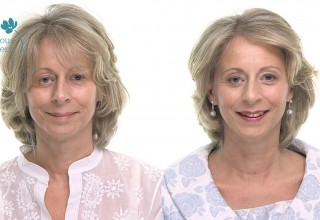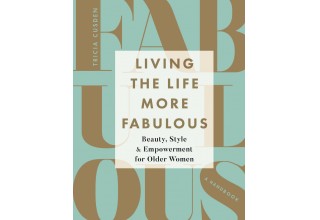 Press Release Service by
Newswire.com
Original Source:
Look Fabulous Forever: Grandmother, 69, Comes Out of Retirement to Launch Over-55 Beauty Brand in the U.S.