Kwantek has announced a strategic partnership with Indeed, the world's number one job site, to improve recruiting efficiency and increased number of jobs.
Louisville, KY (PRUnderground) January 30th, 2018
Kwantek has announced a strategic partnership with Indeed, the world's number one job site1.  This partnership will streamline the job application process for both applicants and employers. Kwantek's users should see an increase in the number of job applicants and will enjoy an even more efficient recruiting process.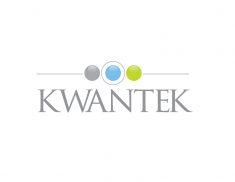 All jobs created through Kwantek's iATS will be continue to be delivered directly to Indeed, where they can be discovered by Indeed's 200M monthly job seekers2. With this new partnership in place, candidates will also have the option to apply to open jobs directly on Indeed.com using Indeed Apply, Indeed's easy, mobile-optimized application process. Employers who accept mobile applications receive eight times as many quality applicants4, and sixty-five percent of Indeed job search traffic comes directly from mobile devices3.
Additionally, Kwantek users now have the ability to advertise on Indeed directly from within the Kwantek portal. As thousands of jobs are added to Indeed each day, free job postings begin to lose ranking and visibility over time. Sponsored Jobs are the first jobs people see on Indeed and receive up to 5x more applications than free postings4. Many of Kwantek's users already take advantage of the paid listings on Indeed, especially with time-sensitive roles. With the new partnership, they can post their job and promote it all in one place.
"Extending our partnership with Indeed is a win for applicants and employers," says Stacy Bates, COO at Kwantek. "This integration improves the job seeker experience without compromising compliance. Job seekers can easily discover and apply to more jobs, and employers connect with more high-quality applicants faster, resulting in time and money saved."
FOR MORE INFORMATION:
Jeff Davis, VP Sales & Marketing
(502) 272-1119
Sources:
1 comScore, Total Visits, March 2017
2 Google Analytics, Unique Visitors, September 2016
3 Searches across Indeed markets, Q2 2017
4 Indeed worldwide data
About Kwantek
Kwantek specializes in providing businesses with the most innovative, best-quality, pre-hire tools available. Over the past 19 years, Kwantek has evolved and streamlined its web-based services, offering efficient and user-friendly solutions in one centrally based platform. Kwantek's success is attributed to our focus on providing easy-to-use, web-based software and one-of-a-kind services to every one of our customers.
Press Contact
Name: Jeff Davis

Phone: 502-272-1119

Email: jeff@kwantek.com

Website: www.kwantek.com
Original Press Release.