Tickers: XTSX:EYC, PINX:EYCCF
Tags: Heathcare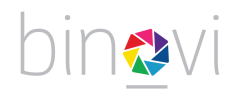 TheNewswire / Eyecarrot Innovations Corp (TSX-V: EYC | OTCQB: EYCCF) is pleased to announce the full commercial release of BinoviTM into the Spanish market. The full launch will be announced at the 2018 Sociedad Internacional de Optometria del Desarrollo y Comportamiento (International Society of Developmental and Behavioural Optometry) Conference in March. The release includes a full Spanish translation of Binovi; a universal platform for the secure distribution of media-centric content, including Binovi's world-class library of vision performance activities, designed to empower both vision practitioners and their patients. This completes 3 months of beta testing in a multi-language environment and sets the stage for further expansion globally.
"Releasing in Spain, to such a large and vibrant Vision Therapy community, is an exciting step and validates our platform's infrastructure as a scalable multi-language tool for therapy. It also serves as the first step in a sequential release to other countries in Europe, Asia and South America," commented Dr. Sam Mithani, CTO of Eyecarrot.
Eyecarrot's Binovi Platform is comprised of Binovi Pro for vision care professionals (available in Apple's App Store) and its companion Binovi Coach for patients (available in Apple's App Store and Google's Play Store). These two applications work seamlessly together to maximize the therapeutic outcomes of in-office vision therapy by facilitating secure transmission of expert media-focused instruction, compliance tracking, and guidance from the vision professional. The extensive and growing activity library consists of well over 100 vision therapy activities by leading doctors and educators, all professionally recorded in high-definition video to enhance learning and engagement.
Eyecarrot's BinoviTM platform is an innovative healthcare technology solution that integrates software, hardware, data and expert knowledge. Binovi helps Optometrists treat vision issues with in-office therapy as well as doctor led home based activities to better serve and increase the patient's experience and their therapy needs. The goal is to help transform vision performance for the 1 in 4 people worldwide that suffer from vision-related issues going beyond visual acuity. The company is transforming how vision healthcare services are integrated, while addressing key challenges in the health system. Eyecarrot's objective is to help Optometrists and their teams manage a wide range of problems involving visual function. The building of this network will revolutionize human vision performance, and release the untapped potential of millions of people, globally.
On behalf of the Board of Directors
President | CEO
Telephone: 1.855.416.7158 - 416.943.6271
Certain statements contained in this news release constitute "forward-looking information" as such term is used in applicable Canadian securities laws. Forward-looking information is based on plans, expectations, and estimates of management at the date the information is provided and is subject to certain factors and assumptions, including, that the Company's financial condition and development plans do not change as a result of unforeseen events and that the Company obtains regulatory approval. Forward-looking information is subject to a variety of risks and uncertainties and other factors that could cause plans, estimates and actual results to vary materially from those projected in such forward-looking information. Factors that could cause the forward-looking information in this news release to change or to be inaccurate include, but are not limited to, the risk that any of the assumptions referred to prove not to be valid or reliable, that occurrences such as those referred to above are realized and result in delays, or cessation in planned work, that the Company's financial condition and development plans change, and delays in regulatory approval, as well as the other risks and uncertainties applicable to the Company as set forth in the Company's continuous disclosure filings filed under the Company's profile at www.sedar.com . The Company undertakes no obligation to update these forward-looking statements, other than as required by applicable law.
Neither TSX Venture Exchange nor its Regulation Services Provider (as that term is defined in the policies of the TSX Venture Exchange) accepts responsibility for the adequacy or accuracy of this release.
Copyright (c) 2018 TheNewswire - All rights reserved.