Tickers: XTSX:EYC, PINX:EYCCF
Tags: Heathcare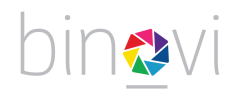 Oakville, ON / TheNewswire / May 16, 2018 - Eyecarrot Innovations Corp ("Eyecarrot" or the "Company") (TSX-V: EYC | OTCQB: EYCCF) is pleased to announce its participation at the International Sports Vision Association's 2nd annual show at the Zermatt Resort in Park City, Utah. Being a Platinum Sponsor of the event, Eyecarrot takes great pride in being able to contribute to such a tremendous association helping to further the importance of sports vision science. Eyecarrot invited Bryce Salvador to contribute as the keynote speaker of the event, relaying his personal message on the success and importance of sports vision. This discipline is helping all types of athletes reach higher levels of performance through the enhancement of their visual skills. Research now validates that Athletes who use their visual system to its maximum potential will increase overall performance, gain a competitive edge, and decrease their likelihood of suffering from concussions in the future.
As active participants during the show, Eyecarrot was able to demonstrate early prototypes of the Binovi Touch Saccadic Fixator with great success, receiving positive feedback from the sports vision marketplace.
"The field of sports vision science is still in its infancy. We are now in a time where testing, training, and most importantly data are front and centre to what athletes have access to in terms of performance enhancing tools. With the new Binovi Touch Saccadic Fixator, in tandem with the Binovi Touch Mobile First Multi Platform App, Bluetooth control, and connectivity to our Microsoft Azure API, we are significantly enhancing a tool that has been tried and tested since the 1970s, and will now provide measurable data on many of the most important vision skills used by athletes today" Commented CEO, Adam Cegielski.
About Special Advisor Bryce Salvador
Bryce Salvador is the former captain of the New Jersey Devils who has retired after playing 14 seasons in the NHL. He is also the CEO of xHockey Products, one of North America's leading eCommerce and retailers of performance hockey equipment, products, and training aids. Through a partnership with the Rockets Sports Group, located in Bridgewater, NJ, Bryce looks to build a flagship center of excellence in the Northeast for sports performance.
Bryce Salvador stated, "I am excited to be a part of the Eyecarrot Team. After a cochlear concussion had left me sidelined for an entire hockey season, vision therapy along with sports vision training alleviated my visual symptoms and played a crucial role in my return to playing hockey in the NHL. Not only did the therapy help me recover from this injury, but it also enabled me to see the game in a way that I hadn't before. In joining Eyecarrot, I have the opportunity to use my first-hand experience to contribute to the development of Eyecarrot's high performance products for athletes and non-athletes alike".
View Eyecarrot's full blog on ISVA here: https://www.eyecarrot.com/blog/eyecarrot-at-isva/
About the International Sports Vision Association
ISVA is an organization open to Optometrists, Athletic Trainers, Therapists, Physicians, and Sports Teams. The focus of the ISVA organization is to help in the prevention of sports vision injuries, vision enhancement therapy, prevention and treatment of concussive injuries for athletes, contact lenses and other eyewear options for athletes.
The mission of the International Sports Vision Academy is based on three principles: Education, Outreach and Affiliation: Education is training Optometrists, Vision Therapists, Athletic Trainers, Athletes and other interested parties in the art and science of Sports Vision and the prevention of vision-related sports injuries. Outreach is reaching Athletes, coaches, trainers, families and other interested parties to be aware of the importance of vision in sports and be aware of the impact of enhancement of vision skills. Affiliation is working with other professional organizations to bring together like-minded organizations thereby creating a more robust educational experience.
Eyecarrot's BinoviTM platform is an innovative healthcare technology solution that integrates software, hardware, data and expert knowledge. Binovi helps Optometrists treat vision issues with in-office therapy as well as doctor led home based activities to better serve and increase the patient's experience and their therapy needs. The goal is to help transform vision performance for the 1 in 4 people worldwide that suffer from vision-related issues going beyond visual acuity. The company is transforming how vision healthcare services are integrated, while addressing key challenges in the health system.
On behalf of the Board of Directors
President | CEO
Certain statements contained in this news release constitute "forward-looking information" as such term is used in applicable Canadian securities laws. Forward-looking information is based on plans, expectations, and estimates of management at the date the information is provided and is subject to certain factors and assumptions, including, that the Company's financial condition and development plans do not change as a result of unforeseen events and that the Company obtains regulatory approval. Forward-looking information is subject to a variety of risks and uncertainties and other factors that could cause plans, estimates and actual results to vary materially from those projected in such forward-looking information. Factors that could cause the forward-looking information in this news release to change or to be inaccurate include, but are not limited to, the risk that any of the assumptions referred to prove not to be valid or reliable, that occurrences such as those referred to above are realized and result in delays, or cessation in planned work, that the Company's financial condition and development plans change, and delays in regulatory approval, as well as the other risks and uncertainties applicable to the Company as set forth in the Company's continuous disclosure filings filed under the Company's profile at www.sedar.com . The Company undertakes no obligation to update these forward-looking statements, other than as required by applicable law.
Neither TSX Venture Exchange nor its Regulation Services Provider (as that term is defined in the policies of the TSX Venture Exchange) accepts responsibility for the adequacy or accuracy of this release.
Copyright (c) 2018 TheNewswire - All rights reserved.