Safiyyah Amina Muhammad, Independent Business Owner/Certified Travel Professional, is selected for her outstanding leadership and commitment within her profession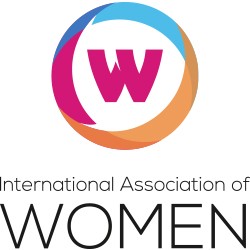 CHICAGO, IL - May 30, 2018 - (
Newswire.com
)
​The International Association of Women (IAW) honors Safiyyah Amina Muhammad as a 2018-2019 Influencer of the Year. She is recognized with this prestigious distinction for leadership in entrepreneurship. The International Association of Women (IAW) is a global in-person and online networking platform with nearly one million members, 1000+ in person and virtual events, over 100 Local US based Chapters and International Chapters in several cities in China.
"I'm pleased to welcome Safiyyah Amina into this exceptional group of professional women," said IPDN President and IAW Spokesperson Star Jones. "Her knowledge and experience in her industry are valuable assets to her company and community."
Self-motivated and results driven to succeed, Safiyyah Amina Muhammad is a seasoned professional who has constantly set her goals to keep pace with her highest aspirations for personal excellence. Throughout her career, she has exhibited exemplary teamwork, expertise, integrity and dedication.
An entrepreneur, Ms. Muhammad is an Independent Business Owner and Certified Travel Professional. At her company, Basai Travel Experience, she provides comprehensive travel services to clients, from researching destinations and hotels to coordinating flights and tours.
Passionate about helping others, advocating for children with special needs and giving back to her community, Ms. Muhammad has been an active volunteer for a number of organizations. She currently works as a peer Support Counselor for Special Needs Parents/Outreach & Advocacy Specialist at MOM2MOM Peer Support Helpline, a Rutgers University program. In her role, she helps the organization realize its mission of offering support and resources to mothers of special needs children.
"I am also involved in national public policy work that impacts working families," said Ms. Muhammad. "I received the 2012 Community Change award in Health & Human Service from the NJ Black Issues Convention for my work at Mom2Mom." She has worked with New Jersey Governors Jon Corzine, Chris Christie and Phil Murphy and has been twice appointed by Governor Christie to the NJ Council on Developmental Disabilities.
Ms. Muhammad is also a talented performance artist, poet and radio show personality. She has shared her life experiences in a number of best-selling anthologies, including Amazing Gifts: Stories of Faith, Disability and Inclusion, by Mark I. Pinsky and Easy to Love but Hard to Live With: Real People, Invisible Disabilities, True Stories, by Tricia Bliven-Chasinoff and Lisa Davis. Ms. Muhammad performs on online media programs and radio programs, and is a guest speaker at many public events. She is the recipient of numerous awards in recognition for her advocacy and selfless work on behalf of others.
About IAW
The International Association of Women (IAW) is a global in-person and online professional networking platform that provides nearly one million women the forum, professional development and services needed to thrive in an interconnected world. Through 100+ local chapters, International Chapters in several cities in China and 1000+ in person and virtual events, members cultivate valuable connections, develop professionally, and promote themselves and their businesses. Founded in Chicago in 2017, IAW is a division of Professional Diversity Network, Inc., an online network tailored to provide diverse professionals in the United States with access to employment opportunities.
Awards & Accomplishments: Associate of Science, Essex County College, Social Science; recognized with Community Change Award in Health and Human Services, My Goal Autism, Inc.'s 2014 Advocate of the Year; Consumer Advisory Council member of the Elizabeth M. Boggs Center for Developmental Disabilities
Press Release Service by
Newswire.com
Original Source:
International Association of Women Honors Safiyyah Amina Muhammad as a 2018-2019 Influencer of the Year