Providing needed relief for Eczema sufferers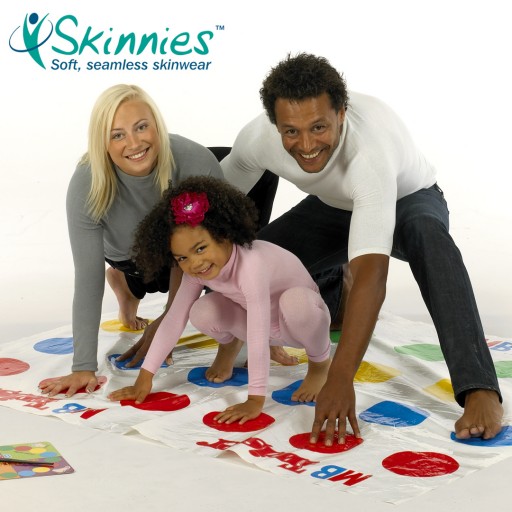 CHICAGO - June 21, 2018 - (
Newswire.com
)
Skinnies are a range of therapeutic clothing products that help aid recovery from Eczema, Psoriasis and other skin conditions, now available from AllergyStore.com. Our garments are completely seamless, utilizing technologically advanced yarns that are designed to be anti-irritant and have recently been granted the National Eczema Association Seal of Acceptance. 
Skinnies are high quality, durable garments for every day and wear and tear, with a combination of color, style and comfort, as well as a serious medical purpose.
"What makes Skinnies unique is the way we manufacture our garments completely seamlessly. This is especially important when trying to manage temperature regulation.  By removing the seams, you are removing points of weakness and inflexibility.  It is these points of inflexibility that can move against the skin rather than with it, creating friction and heat leading to sweat and further irritation to the skin." David Marsden, Founder, Skinnies UK.
Furthermore, the inflexibility of seams creates points of weakness that can lead to a reduced lifespan of the garment as a result of poor fit, overstretching or the abrasion of continued machine washing.
Skinnies garments also incorporate 360° stretch, which means our garments will move in harmony with your skin and not against it, offering significant improvement in comfort and temperature regulation.
Seamlessness + 360° Stretch = A powerful and technologically advanced clothing system to support the management of serious skin conditions and wounds.
In summary, Skinnies garments have:
Seam-free technology - no more friction, less bulky and freedom to move
Better body fit - more comfortable, extremely soft and wearable
Different colors – making them more fashionable and less clinical
Been tested to withstand more than 50 washes for real durability
Sanitized antimicrobial treatment, 

on

silk garments only
No silver used in our silk garments
Greater product range available than our competitors
The ability to be machine washed and tumble dried
Please visit us at Booth #3 at the NEA EXPO 2018, online at www.allergystore.com or by phone at (800) 771 – 2246 to learn more.
Skinnies are distributed in North America solely by Allergystore.com and its authorized resellers.
AllergyStore.com
New York, NY www.allergystore.com – allergy@allergystore.com, (877) 771-2246
If you would like more information about this topic, please call Daniel Lorig at 516.255.1736 ext 207 or at dlorig@gmail.com.
Related Files
Viscose_Skinnies_TAS_Brochure.pdf
Silk_Skinnies_TAS_Brochure.pdf
Press Release Service by
Newswire.com
Original Source:
AllergyStore.com Launches Skinnies Seamless Skinwear in North America