Tickers: XTSX:EYC, PINX:EYCCF
Tags: Heathcare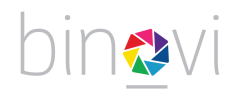 VANCOUVER, B.C., CANADA / TheNewswire / September 10, 2018 - Eyecarrot Innovations Corp ("Eyecarrot" or the "Company") (TSX-V: EYC | OTCQB: EYCCF) announces that it has filed a preliminary short form prospectus in the provinces of British Columbia and Alberta pursuant to National Instrument 44-101 Short Form Prospectus Distributions in connection with an offering units for aggregate gross proceeds of a minimum of $5,000,000 and a maximum of up to $10,000,000 (the "Offering").
The Offering will consist of the sale of a minimum of 27,777,778 units of the Company ("Units") and a maximum of 55,555,555 Units at a price of $0.18 per Unit (the "Offering Price"). Each Unit will consist of one common share of the Company (each a "Share"), and one half of one common share purchase warrant (each whole warrant, a "Warrant").
Each Warrant will entitle the holder thereof to purchase one Share (each, a "Warrant Share") at an exercise price of $0.30 per Warrant Share at any time up to 24 months following the closing date of the Offering (the "Closing Date").
The Company will apply to list the Shares and Warrant Shares on the TSX Venture Exchange.
The Offering is not underwritten or guaranteed by any person or agent. No underwriter has been involved in the preparation of, or has performed a review or independent due diligence of, the contents of the short form prospectus.
No finder's fees will be paid in association with the Offering.
The Company intends to use the net proceeds of the Offering for completion of its short term objectives regarding product development and marketing, strategic acquisitions and for working capital and general corporate purposes. Closing of the Offering is expected to occur on or about October 1, 2018. The Offering is subject to certain conditions including, but not limited to, the receipt of all necessary regulatory and stock exchange approvals, including the approval of the TSX Venture Exchange.
This press release shall not constitute an offer to sell or the solicitation of an offer to buy nor shall there be any sale of the Units in any state in which such offer, solicitation or sale would be unlawful. The Unit, Shares, Warrants and Warrant Shares have not been registered under the United States Securities Act of 1933, as amended, or any U.S. state securities laws and may not be offered or sold to, or for the account or benefit of, persons in the United States or U.S. persons absent registration under the United States Securities Act of 1933, as amended, and all applicable U.S. state securities laws or compliance with the requirements of an exemption therefrom.
About Eyecarrot
Eyecarrot's BinoviTM platform is an innovative healthcare technology solution that integrates software, hardware, data and expert knowledge. Binovi helps Optometrists treat vision issues with in-office therapy as well as doctor led home based activities to better serve and increase the patient's experience and their therapy needs. The goal is to help transform vision performance for the 1 in 4 people worldwide that suffer from vision-related issues going beyond visual acuity. The company is transforming how vision healthcare services are integrated, while addressing key challenges in the health system.
On behalf of the Board of Directors
President | CEO
Certain statements contained in this news release constitute "forward-looking information" as such term is used in applicable Canadian securities laws. Forward-looking information is based on plans, expectations, and estimates of management at the date the information is provided and is subject to certain factors and assumptions, including, that the Company's financial condition and development plans do not change as a result of unforeseen events and that the Company obtains regulatory approval. Forward-looking information is subject to a variety of risks and uncertainties and other factors that could cause plans, estimates and actual results to vary materially from those projected in such forward-looking information. Factors that could cause the forward-looking information in this news release to change or to be inaccurate include, but are not limited to, the risk that any of the assumptions referred to prove not to be valid or reliable, that occurrences such as those referred to above are realized and result in delays, or cessation in planned work, that the Company's financial condition and development plans change, and delays in regulatory approval, as well as the other risks and uncertainties applicable to the Company as set forth in the Company's continuous disclosure filings filed under the Company's profile at www.sedar.com . The Company undertakes no obligation to update these forward-looking statements, other than as required by applicable law.
Neither TSX Venture Exchange nor its Regulation Services Provider (as that term is defined in the policies of the TSX Venture Exchange) accepts responsibility for the adequacy or accuracy of this release.
THIS PRESS RELEASE IS NOT FOR PUBLICATION OR DISSEMINATION IN THE UNITED STATES OR FOR DISTRIBUTION TO U.S. NEWS WIRE SERVICES. FAILURE TO COMPLY WITH THIS RESTRICTION MAY CONSTITUTE A VIOLATION OF UNITED STATES SECURITIES LAWS.
Copyright (c) 2018 TheNewswire - All rights reserved.