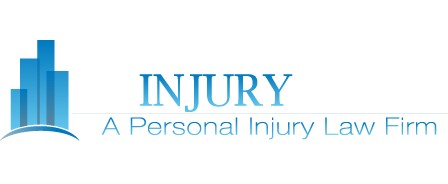 LOS ANGELES - December 4, 2018 - (
Newswire.com
)
The LA Injury Group, a Los Angeles personal injury attorney team, advises that everyone shop safely during this holiday season.  They stress that while driving, parking and moving from store to store in search of that perfect gift, all drivers should stress extra care to avoid accidents and injuries.  The law group reports that every year during the busy holiday season, the LA Injury Group sees an increase in personal injury cases.
Holiday traffic in and out of shopping centers is busy with many distracted drivers.  Shopping centers and malls are far more crowded than usual, and with so many people moving hastily in a confined space, injuries can and do occur.  Retailers sometimes have a hard time keeping up with floor maintenance and other safety precautions. Regrettably, the LA Injury Group sees many broken bones, head injuries, and other serious wounds during this time of year.
Personal injury lawyers from LA Injury Group tend to focus on car accident, slip and fall cases. Lawyers at the firm express their hope that everyone takes an extra moment to maintain their safety during the holiday season.  This wrongful death lawyer in Los Angeles offers free case evaluations.
"Nobody wants to get hurt when they go to the mall. Looking where you're going is crucial but, just like defensive driving in a vehicle, you've got to be careful of who's around you, too. If you have to move a little bit slower to stay safer during the holiday season, it's worth it," said Benjamin Charchian, Founder of LA Injury Group.   
The LA Injury Group has a team of personal injury attorneys who take motorcycle accident cases, semi truck accident cases, slip and fall cases and many others.
For more information about staying safe during the holidays, slip and fall accidents, or to make a press inquiry, contact La Injury Group 144 N Glendale Ave #202, Glendale, CA 91206  or call us at (818) 210-4558 or visit us at https://www.lainjurygroup.com/
Related Links
Car Accident Attorney Los Angeles
Wrongful Death Attorney Los Angeles
Related Images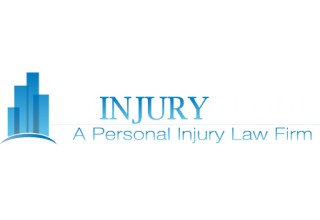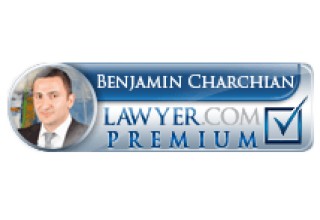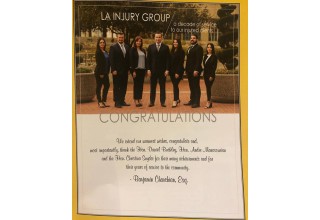 Press Release Service by
Newswire.com
Original Source:
LA Injury Group Advises Safety When Shopping During the Holiday Season