Tickers: XTSX:EYC, PINX:EYCCF
Tags: Heathcare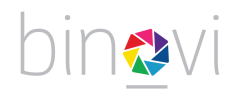 January 11, 2019 / TheNewswire / Toronto, Ontario - Eyecarrot Innovations Corp (TSX-V: EYC) is pleased to announce that it has appointed Rakesh Malhotra, B.Com (Honors), CPA, (Illinois, USA), CPA, CA (Canada), FCA (1) as Chief Financial Officer. Mr. Rakesh Malhotra has over 25 years of experience in accounting, finance and internal controls, including senior management positions in publicly traded and private companies and serves as the Chief Financial Officer and as a Consultant to various public companies listed in both Canada and the USA. He started his career working for a large accounting firm A.F Ferguson & Co. (Indian correspondent for KPMG). Mr. Malhotra moved to the Middle East and worked for 5 years with the highly successful International Bahwan Group of Companies in a senior finance position. From 2001 to 2005, Mr. Malhotra worked as Vice President of Finance for a private group of service companies in Toronto.
The company has extended the marketing agreement with ARU Global Inc for at least three more months. The company would also like to announce the resignation of Chief Financial Officer Anthony Jackson, and Director David Schmidt, and thank them for their contribution to the company since its inception.
About Eyecarrot
Eyecarrot's BinoviTM platform is an innovative healthcare technology solution that integrates software, hardware, data and expert knowledge. Binovi helps Optometrists treat vision issues with in-office therapy as well as doctor led home based activities to better serve and increase the patient's experience and their therapy needs. The goal is to help transform vision performance for the 1 in 4 people worldwide that suffer from vision-related issues going beyond visual acuity. The company is transforming how vision healthcare services are integrated, while addressing key challenges in the health system.
On behalf of the Board of Directors
Adam Cegielski
President | CEO
Telephone: 1.855.416.7158 - 416.943.6271
Forward looking information
Certain statements contained in this news release constitute "forward-looking information" as such term is used in applicable Canadian securities laws. Forward-looking information is based on plans, expectations and estimates of management at the date the information is provided and is subject to certain factors and assumptions, including, that the Company's financial condition and development plans do not change as a result of unforeseen events and that the Company obtains regulatory approval. Forward-looking information is subject to a variety of risks and uncertainties and other factors that could cause plans, estimates and actual results to vary materially from those projected in such forward-looking information. Factors that could cause the forward-looking information in this news release to change or to be inaccurate include, but are not limited to, the risk that any of the assumptions referred to prove not to be valid or reliable, that occurrences such as those referred to above are realized and result in delays, or cessation in planned work, that the Company's financial condition and development plans change, and delays in regulatory approval, as well as the other risks and uncertainties applicable to the Company as set forth in the Company's continuous disclosure filings filed under the Company's profile at www.sedar.com . The Company undertakes no obligation to update these forward-looking statements, other than as required by applicable law.
Neither TSX Venture Exchange nor its Regulation Services Provider (as that term is defined in the policies of the TSX Venture Exchange) accepts responsibility for the adequacy or accuracy of this release.
Copyright (c) 2019 TheNewswire - All rights reserved.