Tickers: XTSX:EYC, PINX:EYCCF
Tags: Healthcare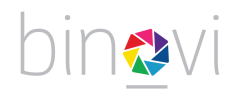 February 8, 2019 / TheNewswire / Toronto, Ontario - Eyecarrot Innovations Corp (TSX-V: EYC, OTCQB: EYCCF) is pleased to announce that it has entered into a new extended consulting agreement with ARU Global Inc. ("ARU Global") for the provision of marketing and advertising services. The Company previously announced that it would extend the term of its initial agreement with ARU Global.
Under the terms of the new agreement, which is subject to filing with the TSX Venture Exchange, ARU Global will provide marketing and advertising services, particularly in the areas of digital marketing, social media, and direct mail. In addition, ARU Global will identify and engage subcontractors to provide such services, to assist the Company with communicating with its stakeholders, brokers, analysts and the investment community. The term of the agreement is 12 months at a total cost to the Company of up to US$1,200,000 which will be paid in cash from the Company's currently existing working capital. ARU Global and its principal do not own any interest, directly or indirectly, in Eyecarrot Innovations Inc. or its securities and do not have any right or intent to acquire such an interest.
As part of its services, ARU Global intends to arrange for the creation, publication and distribution of advertising materials discussing the Company, its business and its positioning in the industry. Neither the Company nor its officers and directors will be involved, directly or indirectly, in the creation or distribution of such materials, but will review and approve them before publication.
About Eyecarrot
Eyecarrot's goal is to power a global, data-driven, expert therapeutic network to transform how human Oculomotor Sensory performance is diagnosed, exercised and enhanced. The company is building BinoviTM, a universal, collaborative care platform that integrates software, hardware, data and the expert knowledge of vision care professionals to help patients on a global scale. Learn more at www.eyecarrot.com
On behalf of the Board of Directors
Adam Cegielski
President | CEO
Telephone: 1.855.416.7158 - 416.943.6271
Forward looking information
Certain statements contained in this news release constitute "forward-looking information" as such term is used in applicable Canadian securities laws. Forward-looking information is based on plans, expectations and estimates of management at the date the information is provided and is subject to certain factors and assumptions, including, that the Company's financial condition and development plans do not change as a result of unforeseen events and that the Company obtains regulatory approval. Forward-looking information is subject to a variety of risks and uncertainties and other factors that could cause plans, estimates and actual results to vary materially from those projected in such forward-looking information. Factors that could cause the forward-looking information in this news release to change or to be inaccurate include, but are not limited to, the risk that any of the assumptions referred to prove not to be valid or reliable, that occurrences such as those referred to above are realized and result in delays, or cessation in planned work, that the Company's financial condition and development plans change, and delays in regulatory approval, as well as the other risks and uncertainties applicable to the Company as set forth in the Company's continuous disclosure filings filed under the Company's profile at www.sedar.com . The Company undertakes no obligation to update these forward-looking statements, other than as required by applicable law.
Neither TSX Venture Exchange nor its Regulation Services Provider (as that term is defined in the policies of the TSX Venture Exchange) accepts responsibility for the adequacy or accuracy of this release.
Copyright (c) 2019 TheNewswire - All rights reserved.