Tickers: XTSX:EYC, PINX:EYCCF
Tags: Healthcare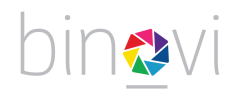 February 13, 2019 / TheNewswire / Toronto, Ontario - Eyecarrot Innovations Corp (TSX-V: EYC, OTCQB: EYCCF) is pleased Eyecarrot is pleased to provide an update on 2018 and making plans for a strong 2019. Product development & completion, customer success management, and rolling out both Hardware and Software in 2018 presented a great milestone for the company. With further funding in place, we are working to expand our customer base both nationally and internationally through the addition of top tier individuals in our field to lead growth in Sales and Marketing initiatives with an expectation to positively impact both revenue and EBITDA in 2019.
- Upon successful launch of the Binovi Platform, initial target revenue in excess of $500,000 achieved in 2018.
- Over 300 units Manufactured and Delivered to customers/distributors in 2018.
- Currently have 500 units on backorder with suppliers and intend on ordering and delivering up to an additional 1,500 in Q3 2019.
- Awarded $250,000 and expecting additional funding contribution from IRAP-NRC in 2019.
- $4.7M equity financing completed in Nov 2018.
- Partnership with BDC, focus on large Sports Performance Market.
- Target misdiagnosed ADHD patients through broad relationships in School Boards and Optometry Clinics Both Nationally and Internationally
- Target enhanced Sports Performance and Concussion Rehabilitation by leveraging existing professional sports relationships.
$500,000 Revenue in both Recurring Revenue and Units Sales for 2018
We are pleased to confirm 2018 Revenue in excess of $500,000 which was a combination of monthly recurring revenue and one-time sales revenue from our mobile-first software-centered service platform BinoviTM. We now have clients subscribing to our premium offerings paying between $300-500/month for our service. Our team is working on a full integration of our platform to provide a solution that includes software, hardware and data analytics to our customers. Great work has been done to ensure we are able to scale the platform with consistent manufacturing as well as addressing a very large market need in North America. Scalability is key and we look forward to growing from 200 clients to in excess of 20,000 over the coming years. Management believes that we can exit 2019 in a cash-flow positive position with monthly recurring revenue by year-end in excess of $150,000 per month from our Binovi platform, exclusive of one-time hardware sales. We are excited to be able to provide a product where our revenue has the ability to increase exponentially with our platform and our team will work diligently to continue to add users each and every month.
Binovi Touch Hardware Manufactured and Delivered
2018 was a busy year for our manufacturing partners in Asia. Collectively, we have diligently worked to ensure highest quality of production while also maintaining our customers' expectations of delivery times. Throughout 2018 we have produced and delivered over 300 units into the marketplace, specifically USA, Canada, UK, Taiwan, Switzerland, Sri Lanka, Spain, South Africa, Singapore, Pureto Rico, Poland, Philippines, Nigeria, Netherlands, Malaysia, Japan, Italy, Isreal, Hong Kong, Germany, France, China, Belgium, Austria, and Australia. We now have an infrastructure in place to scale up our operations from both a manufacturing and customer success standpoint. 2019 will be somewhat more focused on the North American Market with a specific focus on how our technology can drive the treatment of misdiagnosed conditions such as ADHD, performance enhancement in athletics but also be a tool to treat and prevent brain injuries.
We currently have 500 units on order from our suppliers and expect to have them out to our clients and distributors in Q2 2019. Our plans are to exit 2019 with 2,000 plus units being delivered to clinics, school boards and our distributors.
Technology Update
With another $250,000 in funding from National Research Council, we have been working with our engineering teams to focus on cost reductions of our hardware and preparing to scale up production significantly which will most definitely have a positive impact on our EBITDA. We are also working to add further hardware to the Binovi Platform in 2019. Details of complimentary product releases will follow later in 2019 as we complete product testing and prototyping. Data is a driving force in all software service platforms, and Binovi is no exception. Our goal for 2019 is to have a fully integrated data analytics network in place leveraging all elements of our Hardware and Software with each of our clients both domestically and internationally.
Binovi Expanding Content Footprint
With an accomplished team of leading experts in the field of Vision Training, further investment into content has been a high priority for our company. The Binovi Platform is designed for professionals who are working to change/enhance human vision by making changes to how the Brain interprets information. Driving the highest quality of education to our practitioners through premium expansion modules is expected to be released in Q2 2019. World Class education delivered through our World Class Binovi Platform in order to drive the best outcomes possible is part our company mission. We know that a significant percentage of patients/students diagnosed with ADHD have been misdiagnosed and our industry leading experts and advisors are confident that we offer a drug free solution to changing the perception of this and many other conditions.
New Corporate Website Live
We have recently launched our new Company Website www.eyecarrot.com to ensure our communication and messaging is clear to the various verticals that align with our 2019 goals. The company has completed new product videos, analyst videos from Bloomberg, and interviews and podcasts to share all aspects of Eyecarrot to the public. We are now seeing significant uptake on our social platforms where you can see our product in action on Instagram, Facebook, YouTube, Twitter and LinkedIn.
About Eyecarrot
Eyecarrot's goal is to power a global, data-driven, expert therapeutic network to transform how human Oculomotor Sensory performance is diagnosed, exercised and enhanced. The company is building BinoviTM, a universal, collaborative care platform that integrates software, hardware, data and the expert knowledge of vision care professionals to help patients on a global scale. Learn more at www.eyecarrot.com
On behalf of the Board of Directors
Adam Cegielski
President | CEO
Telephone: 1.855.416.7158 - 416.943.6271
Forward looking information
Certain statements contained in this news release constitute "forward-looking information" as such term is used in applicable Canadian securities laws. Forward-looking information is based on plans, expectations and estimates of management at the date the information is provided and is subject to certain factors and assumptions, including, that the Company's financial condition and development plans do not change as a result of unforeseen events and that the Company obtains regulatory approval. Forward-looking information is subject to a variety of risks and uncertainties and other factors that could cause plans, estimates and actual results to vary materially from those projected in such forward-looking information. Factors that could cause the forward-looking information in this news release to change or to be inaccurate include, but are not limited to, the risk that any of the assumptions referred to prove not to be valid or reliable, that occurrences such as those referred to above are realized and result in delays, or cessation in planned work, that the Company's financial condition and development plans change, and delays in regulatory approval, as well as the other risks and uncertainties applicable to the Company as set forth in the Company's continuous disclosure filings filed under the Company's profile at www.sedar.com . The Company undertakes no obligation to update these forward-looking statements, other than as required by applicable law.
Neither TSX Venture Exchange nor its Regulation Services Provider (as that term is defined in the policies of the TSX Venture Exchange) accepts responsibility for the adequacy or accuracy of this release.
Copyright (c) 2019 TheNewswire - All rights reserved.