– Award Recognizes Amy Lavigne as a Health Care Professional Making a Difference –
(PRUnderground) April 11th, 2019
American Sentinel University and Colorado Hospital Association named Amy Lavigne, Transition to Practice Coordinator, with Vail Health (VH), as a Colorado Health Care Star Award winner. This award recognizes Lavigne as an exceptional health care professional.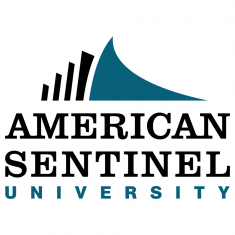 Colorado Health Care Stars is a statewide health care professional award recognition program sponsored by American Sentinel University and Colorado Hospital Association. The program was launched in February 2015 to acknowledge industry professionals in Colorado who exceed expectations in the delivery of health care.
Lavigne has been with VH for over a decade working in numerous roles.  She has dedicated her expertise in leading best practice initiatives in the perinatal department, Quality Nurse Specialist and most recently accepted the position of Transition to Practice Coordinator for new graduate RNs. She recently led an initiative through Informatics that put VH in the top-ranked hospitals for best practices in quality initiatives "Pioneers in Healthcare."
"She has a passion for the profession of nursing that is manifested through her positive energy and ability to engage staff in showing up to deliver the best work and care possible," said Sheila Sherman, Chief Nursing Officer at Vail Health. "We are fortunate and proud to have dedicated, engaged and passionate professionals such as Amy."
"Training the next generation of nurses is critical to the future of nursing as well as using technology to improve patient care," said Michael Rickart, Vice President of Partner Engagement for American Sentinel University. "Amy has demonstrated both of these things, all with a positive attitude, and we are very happy to honor her as a Colorado Health Care Star in partnership with Colorado Hospital Association."
Nominate the Next Colorado Health Care Stars Winner
Nominate an exceptional clinical professional. Complete the nomination submission form.
Twelve winners are selected during the program year, awarded with $100 and entered into a drawing for a full-tuition scholarship for an accredited health care certificate or degree at American Sentinel University.
Learn more about American Sentinel University's online degree programs at http://www.americansentinel.edu/ or call 866.922.5690.
About American Sentinel University
American Sentinel University delivers accredited online degree programs in nursing (BSN, MSN, and DNP) and healthcare management (MBA Healthcare and M.S. Business Intelligence and Analytics). Its affordable, flexible bachelor's and master's nursing degree programs are accredited by the Commission for the Collegiate Nursing Education (CCNE), of One Dupont Circle, NW Suite 530, Washington, D.C., 20036. The DNP program is accredited by the Accreditation Commission for Education in Nursing (ACEN) of 3343 Peachtree Road NE, Suite 850, Atlanta, Ga., 30326. The University is accredited by the Distance Education Accrediting Commission, DEAC, 1101 17th Street NW, Suite 808, Washington, D.C. 20036, (202) 234-5100, www.deac.org.
In June 2016, the Higher Education Commission Board of Trustees voted to grant American Sentinel University the status of candidate for accreditation. Institutions seeking accreditation by HLC are required to complete a four-year period of candidacy before being evaluated for full accreditation. To earn and maintain candidacy, American Sentinel must fully meet the Commission's Eligibility Requirements and Assumed Practices and demonstrate the capacity to meet all the Criteria for Accreditation within the candidacy period.
The MBA Healthcare Project-Based program is not included in the programs covered by the Higher Learning Commission designation of candidate for accreditation.
For required student consumer information, please visit https://www.americansentinel.edu/about-us/student-consumer-information/.
Press Contact
Name: Heather Black

Phone: 303.557.9968

Website: www.americansentinel.edu
Original Press Release.