What Goes Up In A Down Economy?
April 17, 2019 at 09:30 AM EDT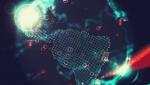 By Jacob Wolinsky, ValueWalk In 2018, it was revealed that more than one in seven Americans were at least three months late on their auto loan payments. Surmounting signs of a potential impending recession may indicate what's to come. In big-picture terms, the economy moves in cycles and phases...