Tickers: XTSX:EYC, PINX:EYCCF
Tags: #Healthcare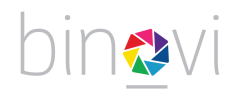 May 9th, 2019 / TheNewswire / Eyecarrot Innovations Corp (Eyecarrot) (TSX-V: EYC | OTCQB: EYCCF) is pleased to announce its sponsorship of 19-year-old Canadian race car driver Logan Cusson. Logan is currently challenging the 2019 F3 Americas Series in the Echelon Wealth Partners Ligier JSF3 car after securing an F4 Championship in the California-based Formula Pro USA Winter Series earlier this year.
"We're excited to hit the ground running with Logan; we see Binovi being an integral and influential part of his training regimen to improve and maintain his key vision skills. In racing, the smallest of changes can mean a huge shift in performance and we look forward to seeing results," said Adam Cegielski, President + CEO of Eyecarrot Innovations Corp.
Logan started racing relatively late compared to his peers. He joined the club ranks of karting at 14 years old but quickly expanded to racing at a national level and international levels. Logan is the 2017 Canadian National Vice-Champion, the 2017 Rotax Vice-Champion for the international prestigious Florida Winter Tour and has also represented Canada at the World Karting Championships.
Logan embodies the spirit of a champion through facing all challenges head on. In 2018 he was briefly hospitalized with Guillain-Barre syndrome. Logan underwent a spinal tap to clear him for discharge and less than 24 hours later he was racing, ultimately securing pole position in a national level race, despite significant weakness from his neurological condition.
"The Binovi partnership allows Logan to further enhance his visual tracking and scanning skills on a continuous basis. This is a sport where hundredths, and even thousandths, of a second matter and Binovi will be an important part of his training for performance" stated David Cusson, LCR Team Manager, CEO Echelon Wealth Partners Inc.
Eyecarrot looks forward to contributing to Logan Cusson's continued success.
About Logan Cusson Racing
Logan Cusson Racing (LCR) is a group of professionals committed to high-performance in each of their own lanes in order to support the one over-arching goal: driving success for Logan and the LCR brand. The 2018 creation of LCR and a first season of open-wheel racing was just another step on the path to fulfilling Logan Cusson's objective of becoming a leading INDYCAR driver. LCR's success belief is to Never Stop Pushing!
About Eyecarrot Innovations Corp
Eyecarrot is focused on the importance of vision. We are working on making vision therapy and sports vision training more accessible through improved technology that combines software, hardware, data, and expert knowledge and insights to help patients and athletes on a global scale. Binovi's commitment is to maximize the collaboration between optometry professionals, therapists, and trainers and their clients. Our goal is to serve as the foundation for constructive innovation within vision therapy and sports vision training.
Adam Cegielski
President | CEO
Tania Archer
Head of Marketing & Sales
https://www.eyecarrot.com/investors/
Forward looking information:
Certain statements contained in this news release constitute "forward-looking information" as such term is used in applicable Canadian securities laws. Forward-looking information is based on plans, expectations and estimates of management at the date the information is provided and is subject to certain factors and assumptions, including, that the Company's financial condition and development plans do not change as a result of unforeseen events and that the Company obtains regulatory approval. Forward-looking information is subject to a variety of risks and uncertainties and other factors that could cause plans, estimates and actual results to vary materially from those projected in such forward-looking information. Factors that could cause the forward-looking information in this news release to change or to be inaccurate include, but are not limited to, the risk that any of the assumptions referred to prove not to be valid or reliable, that occurrences such as those referred to above are realized and result in delays, or cessation in planned work, that the Company's financial condition and development plans change, and delays in regulatory approval, as well as the other risks and uncertainties applicable to the Company as set forth in the Company's continuous disclosure filings filed under the Company's profile at www.sedar.com . The Company undertakes no obligation to update these forward-looking statements, other than as required by applicable law. Neither TSX Venture Exchange nor its Regulation Services Provider (as that term is defined in the policies of the TSX Venture Exchange) accepts responsibility for the adequacy or accuracy of this release.
482 South Service Rd. E
Suite 119
Oakville, ON
L6J 2X6
T: 1 (844) 866-6162
Copyright (c) 2019 TheNewswire - All rights reserved.