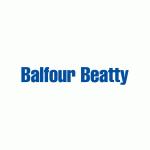 Osprey, Toll Brothers Apartment Living's newest Atlanta community, tops out in West Midtown by general contractor Balfour Beatty. The 13-story, mixed-use development is designed to maximize project density by leveraging the Prescient modular construction technology and off-site manufacturing platform to construct the project's entire tower structure. Osprey is the first Atlanta project with the Prescient system to go vertical and top out.
The 325,000-square-foot Class A development features a 13-story Prescient tower, two five-story buildings and a seven-story, 540-car parking garage. Osprey includes 30,000 square feet of interior service and retail space, in addition to amenities including an exterior pool, fitness-on-demand studio, a sky lounge with a community bar, co-working space and a dog park. With a total of 319 residential units, the top two floors will feature luxury penthouse units with private outdoor living areas.
"Topping out the Osprey is a great milestone for our team and we're honored to be Toll Brothers Apartment Living's construction partner in delivering this innovative project," said Patrick Fleming, senior project manager, Balfour Beatty. "Toll Brothers is always seeking new, innovative ways to deliver quality projects and our project team takes great pride in being the first in Atlanta to go vertical and top out a project with the Prescient system. As we move toward project completion, we are pleased with the benefits we have realized by taking an off-site, modular construction approach to delivering Osprey."
Focused on leveraging the latest technologies and innovative building practices to deliver Osprey, Balfour Beatty leveraged the Prescient platform to help achieve Toll Brothers Apartment Living's construction objectives when compared to a typical post-tensioned concrete frame or other load-bearing structural frame options. In addition to the wall panels with structural columns, the Prescient system is also being used for precast balconies, stairs and infill-framing.
With project completion scheduled for first quarter 2020, Balfour Beatty began installing the prefabricated tower structure in February 2019. In addition to Prescient, Balfour Beatty's design partners on Osprey include Brock Hudgins Architects, S.A. Miro, M2 Structural, and Proficient Engineering.
About Balfour Beatty
Balfour Beatty is an industry-leading provider of general contracting, at-risk construction management and design-build services for public and private sector clients across the United States. Performing heavy civil and vertical construction, the company is part of Balfour Beatty plc (LSE: BBY), a leading international infrastructure group that provides innovative and efficient infrastructure that underpins our daily lives, supports communities and enables economic growth. Consistently ranked among the nation's largest contractors, Balfour Beatty is a top 10 Domestic Building Contractor in the United States as ranked by Engineering News-Record. To learn more, visit www.balfourbeattyus.com.
ABOUT TOLL BROTHERS APARTMENT LIVING®
Toll Brothers Apartment Living is the apartment development division of Toll Brothers, Inc. (NYSE: TOL), an award-winning Fortune 500 company and the nation's premier builder of luxury homes. Toll Brothers Apartment Living is bringing the same quality, value, and service familiar to luxury home buyers throughout the country to upscale rental communities in select markets, including Atlanta, Boston, Dallas, Los Angeles, New York, Philadelphia, Phoenix and Washington, DC. Toll Brothers Apartment Living communities combine the energy of vibrant locations with unparalleled amenities, resident services, design, and the expertise of the nation's leading builder of luxury homes. For more information visit TollBrothersApartmentLiving.com
View source version on businesswire.com: https://www.businesswire.com/news/home/20190626005128/en/
Contacts:
Matt Averitt
+1 214-451-1030
maveritt@balfourbeattyus.com