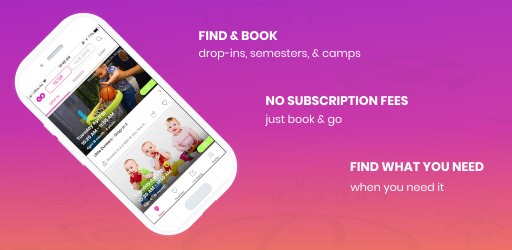 NEW YORK - July 17, 2019 - (
Newswire.com
)
A popular iPhone app, GoBambino, has launched its Android version today in Google's Play Store, making GoBambino now accessible on virtually any device. Earlier this year, the Manhattan-based tech company offered its activities-for-children booking service on the web and showed instant growth in users.
GoBambino is a kids' activity marketplace, which allows parents to discover and book a variety of kids' classes and camps. Thousands of New Yorkers have been using GoBambino to discover and book classes for children from performance arts to science and sports. GoBambino partners with some of New York's best activity providers and aggregates activities all in one place — allowing app users to find exactly what they need when they need it and book it quickly and easily without leaving the GoBambino app. Users can find activities anywhere in the city for children of all ages.
"Our team has been working hard to launch Android, and this new platform launch is the next step in our product development. We are very happy with our results to date," said Dana Serikov, founder and CEO of GoBambino.
"We have seen an increasing demand for an Android app, even after launching the web app earlier this year," added Aparna Venkataraman, the CMO and co-founder.
GoBambino has been growing at a very healthy pace; this year alone, it has more than doubled its registered users and inventory.  
"We are also starting to test our improved inventory management solution for merchants later this month, which means we will finally be able to provide a better experience to our partners and acquire inventory at a faster, more scalable pace," said Serikov.
This month, GoBambino has started a crowdfunding campaign on iFundWomen to attract attention for the product from a wider audience and to potentially expand to other markets in the United States. Campaign donors will get rewards ranging from GoBambino gift cards to free classes for kids and consultations on digital marketing and PR.
About GoBambino 
Launched in New York in 2018, GoBambino allows parents to discover and book a variety of activities for children through an easy-to-use platform, without commitment or subscription fees. Parents and caregivers can search through thousands of activities to book art classes, acting classes, dance, sports, open-play, music lessons, theater, language classes and much more. The company's co-founders are entrepreneur and mother Dana Serikov and a growth and data analytics expert, Aparna Venkataraman. GoBambino's mission is to make planning and booking kids and family activities easy, affordable and fun.
Media Contact: Robert Penington, Robert@thronepr.com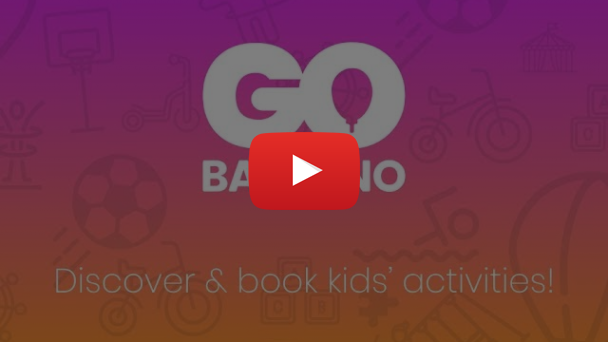 Related Links
GoBambino on the Web
iFundWomen Campaign
Press Release Service by
Newswire.com
Original Source:
GoBambino Launches Android App, Starts Crowdfunding Campaign on iFundWomen