Will Inverted Yield Curve Upend U.S. Equities?
August 15, 2019 at 11:23 AM EDT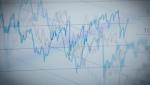 Wednesdaly's brief inverted yield curve came after the U.S. removed some items from list of new China tariffs and the additional duty on other goods is postponed to Dec. 15. Yet, the wall of worry was still apparent in the bond markets, which are flashing a recession signal in the inverted...