Seven Years and Counting, Fresh Tech Maid Is Voted the Best Pick of Maid Services in the Chicago Area.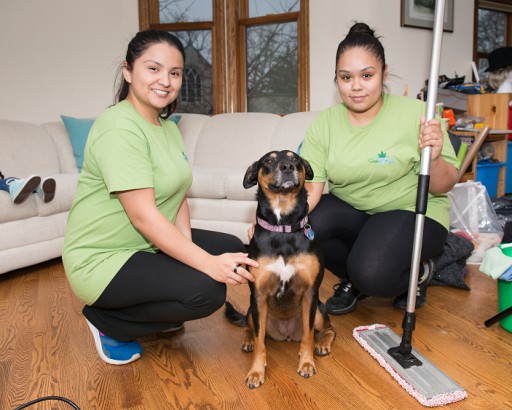 CHICAGO - November 7, 2019 - (
Newswire.com
)
It's no secret that Fresh Tech Maid is the number one maid service in Chicago, Arlington Heights, and Evanston, but they have proved it again for the seventh year in a row. They are also the only maid service in this area that specializes in chemical-free cleaning. There is more information about that here: https://freshtechmaids.com/chemical-free-home-cleaning. This truly proves that they don't just care about providing their clients with an amazing cleaning, but they care about their clients and their clients' families' health. 
Best Pick Reports has selected Fresh Tech Maid as the Best Pick 2020 in Chicago. Best Pick Reports bases their qualification on average customer reviews, so this comes as no surprise to the staff working for this maid service. Fresh Tech Maid has come very far in the 11 years they have been operating, but their 'secret to success' is no secret.
They believe that the secret to a great business is a great maid staff. Trying to find the best maid service in Chicago can be difficult because there are so many options. From day one, Fresh Tech Maid was built on one thing only: deliver trust through superb and consistent service quality. They focus not only on making sure their clients' cleaning exceeds their expectations but makes sure they can feel secure enough to relax during their cleaning. They only hire .5% of the people who apply to work there. This is because the applicants have to go through a very in-depth hiring process that includes personality tests, numerous interviews, drug tests, background checks and more. This allows them to ensure that all of their employees are not just trustworthy and hardworking, but they are also insured and bonded.
They don't just want their clients to know their maid, they want them to be friends with her. Their main area of work is in repeat services, like bi-weekly or monthly cleanings. They know it is so much easier for them and their maid to know each other and for the maid to know their home. This is so they can customize their cleaning based specifically on them. Does one of their bathrooms get dirtier than the other? Or does their child's bedroom need more attention than theirs? That's no problem for Fresh Tech Maid.
The 2020 Best Pick Reports Publication is a highly trusted publication that provides people with the top services that they can feel safe and secure when hiring qualified companies. There is more information about their past achievements here: https://freshtechmaids.com/top-three-house-cleaning-services-by-three-best-rated 
Fresh Tech Maid
(847) 392 - 0888
Related Links
Guide To Chemical Free Cleaning
About The Owner
Press Release Service by
Newswire.com
Original Source:
7 Years in a Row, Fresh Tech Maid Has Yet Again Been Designated as the 2020 Best Pick of Maid Services in the Chicago Region