Can Lyft's Rental Service Compete with Its Peers?
December 13, 2019 at 10:47 AM EST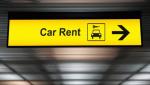 Lyft is opening up to other pathways to profitability and one space could be car rentals. The ridesharing company said it would be offering a car rental service that will allow consumers to rent a car without having to visit an actual brick-and-mortar rental service location. "With Lyft Rentals,...